Back to Blog List
Premium Solar for as low as RM9,199: Raya Flash Sale!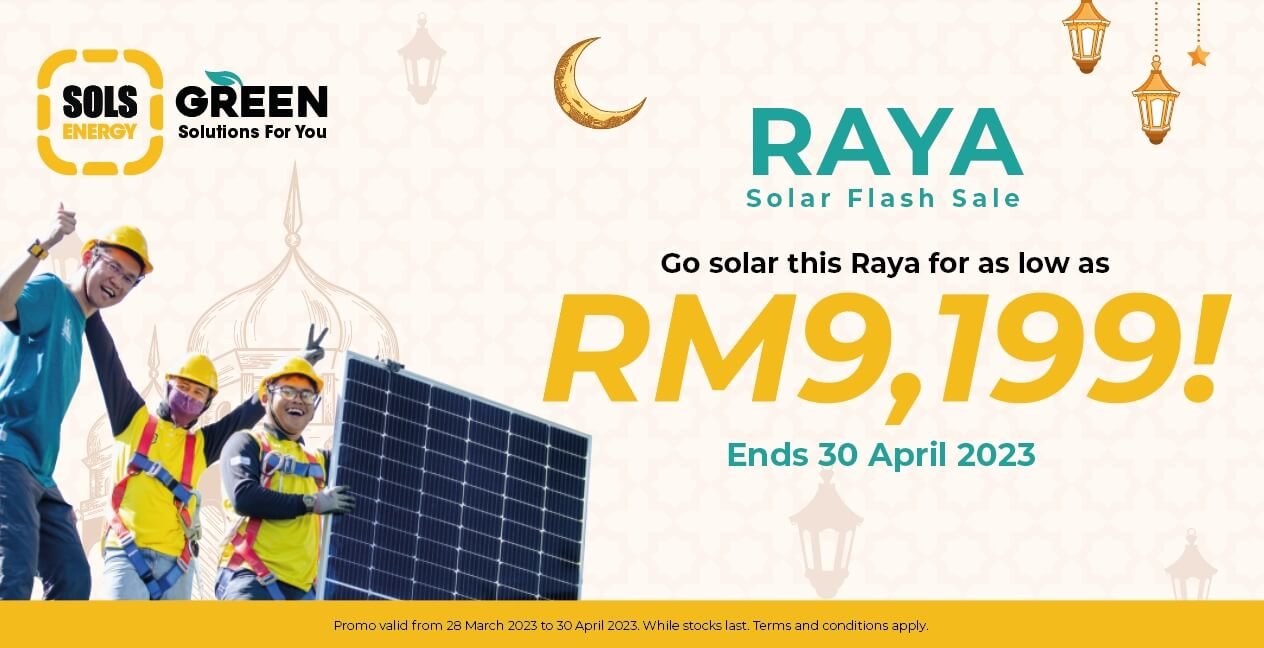 This Raya, we are making solar more affordable and accessible than ever before. Although it may seem too good to be true, we have turned it into a reality by slashing up to RM 7,895 off our prices on selected premium solar PV systems. Now, you can put solar up on your roof with a price starting from RM 9,199 and depending on the system your home needs.
The question remains however:
Why should I purchase this Raya solar package?
Does it have everything I want in a solar PV system?
Do I qualify for the package?
To save you time, we have prepared 3 questions that you can answer with a simple Yes or No. If even 2 of your answers are a 'Yes'. then our Raya Solar Package is the best time for you to go green!
Let us start:
Do you have a TNB Bill ranging from RM 100 - RM 1,100?
Our Raya Solar Packages include solar PV system sizes of 1.8 kW to 13.12 kW, which cover the above TNB bill range. So if you fall under this, then you can cut up to 90% of your TNB bills with our Raya Flash Sale!
Do you prefer top tier solar panels and inverters for your solar PV system?
Solar Panels: JA Solar & Canadian Solar
Inverters: Fronius, Solis & Good We
We are the only company in the home solar market that prioritises quality and best customer experience over delivering a very affordable and cheapest in the market solar PV Top Tier system. This is proven by the fact that our hardware is included in a majority of "Top 5 Solar Panel & Inverter'' lists.
Will a RM 1,000 & above discount make your decision to go solar much easier?
Perhaps you would prefer to make an outright purchase of your solar PV system at a later time, even if it means it will cost more.
However, if a discount ranging from RM 1,000 - RM 7,859 makes a major impact in your decision to better the environment with clean energy, then now is your chance to claim this opportunity and cut your TNB Bill by 90% just like our customer Mr. Eddy who saves 98% every month from his electricity costs after solar: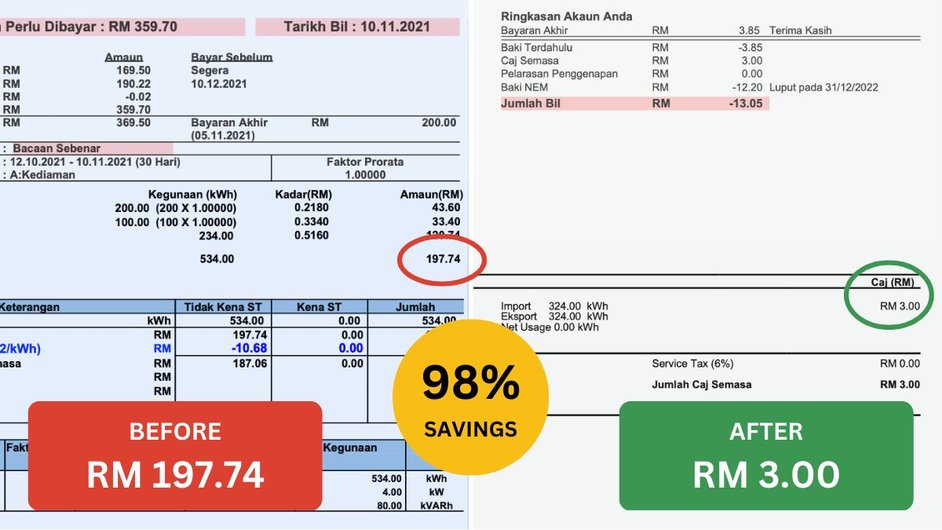 Our Raya sale is available from 28 March - 30 April.
This deal is unbeatable, and best in the market! If you agree, sign up for a FREE Consultation below: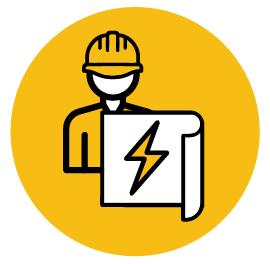 Get a FREE Consultation (worth RM499)
Claim your free Power Study and we will tell you:
How much you will save.
How much you will spend.
The best Solar PV system for you and your home.
CLAIM YOUR FREE POWER STUDY!
Or you can read other articles that will provide you with more information.

Let Us Customize Your Solar
Fill in this form to claim your Free Power Study worth RM499.