Back to Blog List
Why SOLS Energy?
3 February 2023
4 min read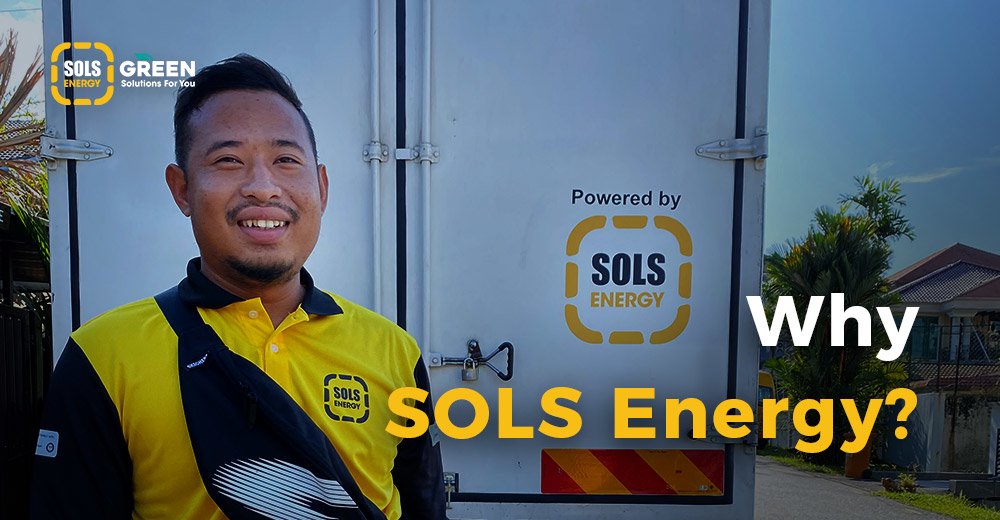 If you are considering installing a solar PV system for your home then you have realized the great potential of switching to renewable energy, for a long-term and effective reduction on your TNB bills. Malaysia's government recognized the rise in the demand for green energy and introduced the Net Energy Metering Scheme in November 2016. Today, the scheme is on its third cycle and the NEM Rakyat Programme allocated for homeowners is in its last year.
The industry is expanding and there are many notable players making solar panels available for landed properties in Malaysia. Gsparx, Solarvest, Verdant Solar and Solaroo are established companies and amongst the top 10 solar providers. SOLS Energy is a part of that list, however the question remains: how are we different from the rest?
Here are 7 reasons why you should choose SOLS Energy:
1. No. 1 Home Solar Company in Malaysia
We are leaders in the residential solar market and enable SMEs to operate more efficiently. Our aim is to transform solar from a luxury to a necessity and serve all the present and future sustainable energy needs. We have installed solar on over 1200 roofs in Malaysia, amounting to more than 8MW in the last 8 years. We are also a team of technology-enthusiasts, sustainability-activists, green innovators and energy-visionaries with over 30 years of experience.
2. We provide education & quality employment for the Orang Asli & Orang Asal (Sabah, Sarawak) Youth
Before SOLS Energy started in 2015, our founding entity, SOLS 24/7 established the nation's first Solar Academy in 2014: a two-year apprenticeship program designed to train individuals the necessary skills to secure a rewarding career in the renewable energy industry. The program prioritizes recruiting from the B20 communities with a focus on Orang Asli, Sabah and Sarawak youth, for the prospect of providing high-paying employment opportunities, particularly in SOLS Energy's in-house installation team; who provide best-in-class industry standard solar installation and ensure optimal electricity generation.
3. End-to-end Solar Support
Our entire organization is involved in each of the processes: from the first consultation, the solar panel installation on your roof, to the continuous solar performance monitoring for 20 years. It all starts with our marketing team as they connect the public to our mission.
When you contact us, our very own customer success personnel take care of your enquiries. This continues to the sales engineers that create the right and personalised solar system for you, which will be installed by our in house certified and qualified installers from the B20 communities.
We also monitor the solar on your roof for you, while our customer success helps you with any further concerns or inquiries you may have over the next 20 years. Our aim is for everyone to go through their solar journey with peace of mind, and our end to end support helps ensure that.
4. No.1 Solar Panels & Inverters
We work with top-tier brands such as Huawei, Fronius, JA solar and Canadian Solar. These brands appear in all Top 10 lists of solar panel & inverter brands. You can rest well knowing that you are investing in a service that utilizes the best products in the industry.
5. Award-Winning
We have gained recognition over the years and received a notable amount of awards. Some of the awards we have won over the years include:
Innovator of the year Award - 2021 – Top in Tech Innovation Awards.
Best Sustainability Leader Award - 2018 – EU-Malaysia Chamber of Commerce & Industry (EUMCCI).
Education and Social Empowerment - 2018 –The BrandLaureate CSR BrandLeadership Awards.
Social Entrepreneur of the Year - 2017 – SME & Entrepreneurship Business Awards.
... and many more awards and recognition.
6. We are here to stay
In 8 years we have gone from a team of 20 people to the No.1 Home Solar Company in Malaysia with over 120 full time team members. We have partnered with major organizations such as Petronas, Huawei, Shell Malaysia, UEM Edgenta, TM, Allianz, CIMB bank and many others. It is only the beginning of our journey and we are committed to taking care of our customers, the planet and its people for the foreseeable future.
7. Made to Impact
SOLS Energy believes in being responsible to all, including our planet. We strive to give you the best service, equipment, and pricing. We ensure a win-win-win situation whereby everyone benefits and no one loses. Our customers deserve the best value for money with extended warranties. We believe that the customers deserve better.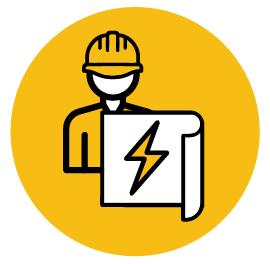 Get a FREE Consultation (worth RM499)
Claim your free Power Study and we will tell you:
How much you will save.
How much you will spend.
The best Solar PV system for you and your home.
CLAIM YOUR FREE POWER STUDY!


Let Us Customize Your Solar
Fill in this form to claim your Free Power Study worth RM499.