Back to Blog List
The Cheapest Renewable Energy in Malaysia: Solar Energy
20 January 2023
3 min read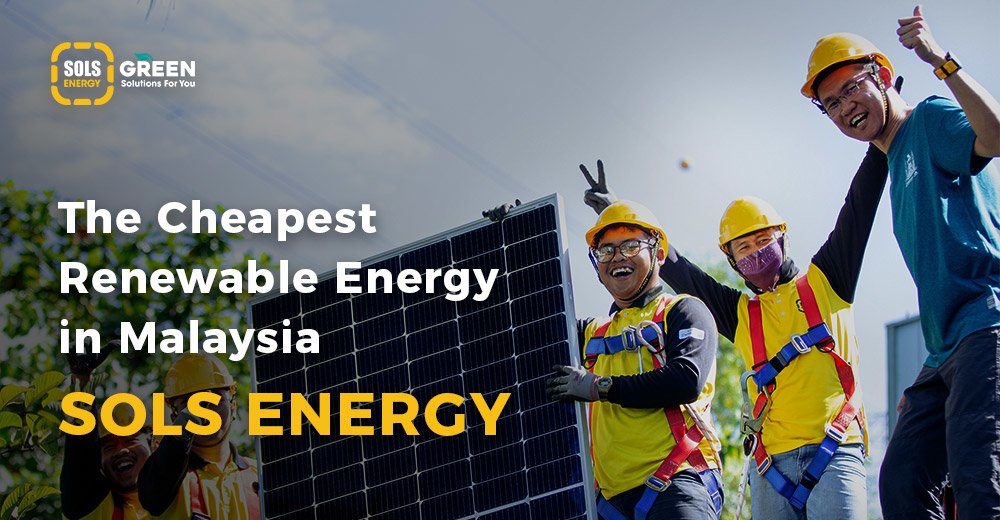 If Solar is a Solution, What is The Problem?
In Malaysia, almost all homes are powered by fossil fuels such as coal or natural gas power plants by TNB, both of which are expensive and unsustainable. Many are unaware of the rising costs of electricity in Malaysia. Ultimately, there are 3 issues that come with relying on TNB (natural gas & coal):
Electricity tariff rates are subject to a price increase due to inflation. According to our research, energy costs go up by 4.4% every year.
With the depletion of fossil fuels and the rise of standards of living and population, the energy we are currently dependent on is becoming more valuable, and consequently will cost more (as we have also seen with the recent rise in both coal and gas prices around the world).
Due to the integration of technology in our society, our standards of living have risen. Whether it be the digital devices we use for work (laptops, tablets, monitors etc.) or the electrical household items that we use everyday (air conditioners, washing machines, ovens, etc), our need for electricity increases year on year as we grow our income.
Many countries including the USA, China, Australia and Japan, have opted to solve this problem for the long-term. They do this through renewable energy. Fortunately for us, homeowners in Malaysia also have the option to switch to solar power, a renewable, cost-effective,and long-term energy source.
Solar Cost Before & After
Solar energy is the most affordable renewable energy source in Malaysia. Furthermore, there are over 100 solar energy suppliers in the country with 20 to 30 of them covering the residential market, including: Gsparx, SolarVest, Verdant, Solaroo & SOLS Energy. One source explained that 10 years ago the cost of 1 kWp of solar PV was around RM 25K with a ROI range of about 40 years. Fortunately, solar is now at its cheapest, with 1 kWp only costing around RM 4K.
How Much Will Solar Cost You?
Currently, entire solar PV systems (with a system size range of 4 kWh - 11 kWh) cost anywhere from RM 17K - RM 47K, depending on the system size and quality of products. The companies mentioned above also provide financing options, with a variety of interest rates, providing customers with flexibility on choosing payment options.
How Will Solar Benefit You?
Not only is it more affordable than other sources of energy, but it also has many other benefits:
Clean and efficient. It emits no pollution, requires no fuel, and produces no harmful byproducts.
Much quieter than other energy sources, making it ideal for residential areas.
Allows you to reduce dependence on the grid. Solar panels capture and store energy from the sun, allowing homeowners to use energy during peak hours or when the grid is down.
Reduces the need for expensive backup systems
The greatest benefit is that it greatly reduces TNB electricity costs. With 4 to 6 hours of sunlight, homeowners who install solar panels can enjoy a great amount of clean energy and can reduce their TNB bills by up to 90% every month.
If your TNB bill costs around RM300 - RM420, installing a 6kWp solar PV system will save you up to 90% of your electricity bill. The system would cost around RM26,000.
Installation & Maintenance
If you're wondering whether it is difficult to install and maintain, we are happy to inform you that it has never been simpler. Most homeowners can install solar panels with minimal effort. Installations are typically completed within 7 hours by professional and qualified installers, and maintenance is usually quick and inexpensive. Solar panels can last up to 25 years and usually require minimal repairs, making them a great long-term investment, as you continue to save 90% of your electricity costs even after you have gotten payback for the solar cost.
Would you like to be a part of Solar Malaysia and reduce your TNB bills by up to 90% while helping the planet and creating high paying jobs for the Orang Asli and Orang Asal youth of Sabah and Sarawak?
SOLS Energy is the No.1 home solar company in Malaysia. Head to solsenergy.com and find out how you can light up your home with renewable energy for a greener and better Malaysia.
Or read our article on Why choose SOLS Energy for your home?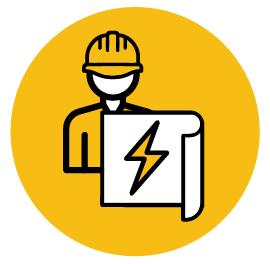 Get a FREE Consultation (worth RM499)
Claim your free Power Study and we will tell you:
How much you will save.
How much you will spend.
The best Solar PV system for you and your home.
CLAIM YOUR FREE POWER STUDY!


Let Us Customize Your Solar
Fill in this form to claim your Free Power Study worth RM499.