Back to Blog List
SOLS Energy's Pioneering Journey Towards Achieving Our 3 Impact Goals
9 November 2023
2 min read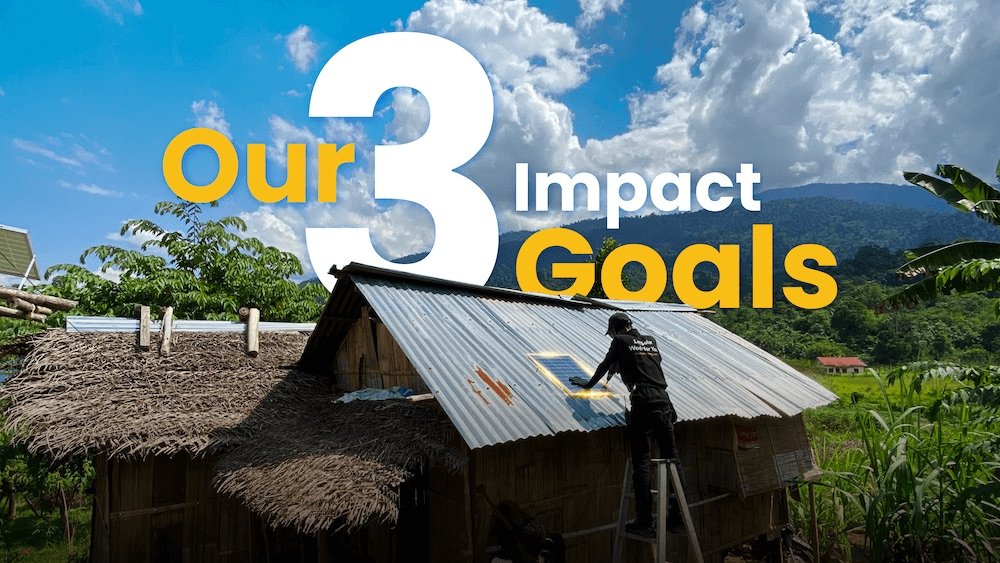 We are aware of the fact that many wonder what SOLS Energy does as a company. Some may even question whether we truly are a legitimate solar company in Malaysia and the answer is: we absolutely are.
In fact, we are one of the largest solar providers in the country. We have been backed by Petronas, the leader of the oil & gas industry in Malaysia, and we have also won many awards.
Although we are a solar company at our core, we also have a diverse set of ambitions that are all in line with our company's main objective: to make an impact. We use our company's resources & entire arsenal to achieve these 3 impact goals:
Energy Transition:
We assist homeowners in transitioning from powering their homes with fossil fuels to utilizing renewable energy sources such as solar power. Through solar energy, our aim is to help hundreds of thousands of Malaysians to reduce their monthly electricity costs by up to 90%, all while contributing to a better, greener, and more sustainable future for everyone.
Energy Access:
In Malaysia, there are 285,000 homes without access to the electricity grid. This means these households either live without electricity or rely on generators, which pose both safety and health risks. That's why, whenever a customer chooses to install solar with us, we install a pico solar system in an Orang Asli / Orang Asal home, one-for-one, with the ultimate goal of lighting up every off-grid home.
Green Jobs:
We actively recruit and train individuals from the B40 category, with a special focus on the Orang Asli & Orang Asal communities, through the SOLS Solar Academy. Subsequently, we hire them and create well-paying green jobs that offer middle-class outcomes. Our mission is to establish an equitable future for the underprivileged.
We Power to Empower
Our three primary impact goals are to transition every home to green energy, provide energy access to homes without electricity, and create green jobs.
Or, as we like to say, "We Power To Empower."
I hope you will stay tuned to our journey for a better & brighter Malaysia. Thank you for reading about our story.
Let Us Customize Your Solar
Fill in this form to claim your Free Power Study worth RM499.