Back to Blog List
Solar up your roof before net metering 3.0 ends on 31 December 2023
29 September 2023
2 min read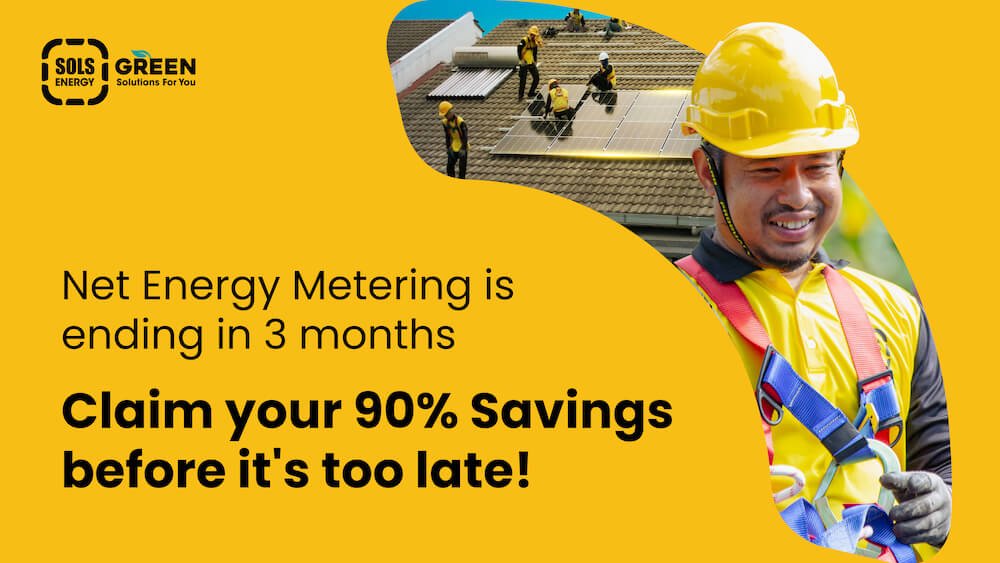 In 3 months, the government will end the policy enacted by SEDA known as Net Energy Metering 3.0; a policy that allows those who install solar to save up to 90% every month on their TNB Bill.
Let us break it down for you:
The policy is meant to provide an incentive for choosing solar as an energy source. When installed, all excess energy generated by solar panels are sent back to the TNB grid. Since you're supplying electricity to TNB, they then offset your monthly electricity bill. i.e. Sending RM 100 worth of energy to the grid, will reduce your TNB Bill by RM 100.


Now, here's the catch: The NEM policy is set to expire on 31st December 2023.


Homeowners who have installed solar are safe and get to take full advantage of this policy. However, those who choose to do so after the policy ends may not gain access to the same incredible benefits.


But, we have good news! Not only is there still time for you to take up this NEM quota, but there is also 8 days left for our BIG SEPTEMBER PROMO, where you will get:
Up to RM 7000 OFF
We understand the importance of affordability when transitioning to solar energy, which is why we're slashing up to RM 7000 from our prices! Our 8.2 kWp solar PV system now starts from just RM 27,880.
Two (2) Years Maintenance Warranty
We're committed to your satisfaction. If you encounter any maintenance issues within the first two years, rest assured, we've got you covered.
Two (2) Years Leaking Warranty
Say goodbye to worries about potential leaks. Our 2-year leaking warranty guarantees that your investment is safeguarded.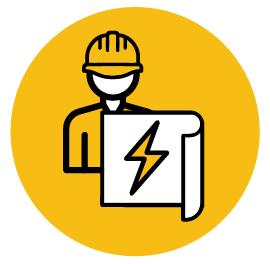 Get a FREE Consultation (worth RM499)
Claim your free Power Study and we will tell you:
How much you will save.
How much you will spend.
The best Solar PV system for you and your home.
CLAIM YOUR FREE POWER STUDY!
Let Us Customize Your Solar
Fill in this form to claim your Free Power Study worth RM499.