Back to Blog List
Best Solar Companies in Malaysia 2023
10 February 2023
3 min read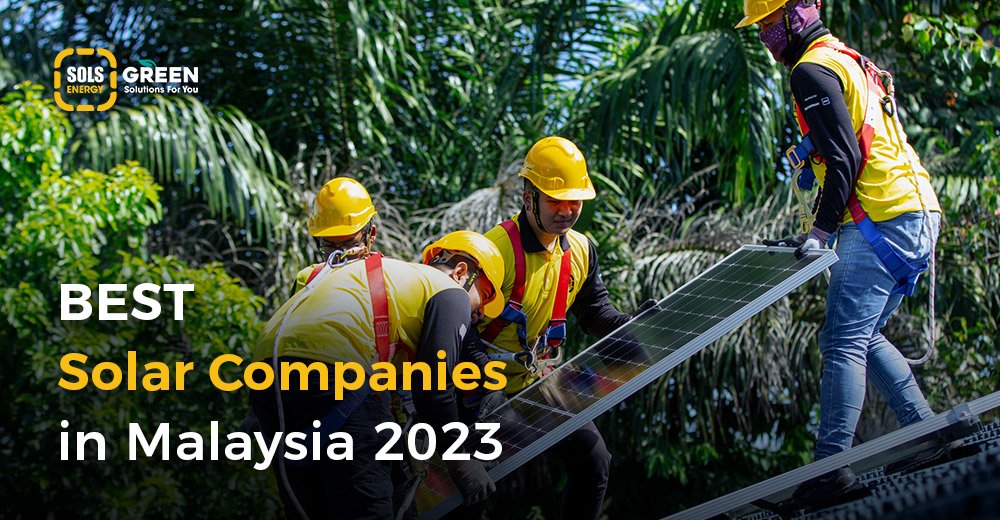 For those considering getting a solar PV system for their home, the process can be filled with questions, fears, and doubts. It is an expensive commitment, and there are many things to consider. There are 100+ companies in Malaysia that provide this service.
After eight years, and over 1200 customers, we have the experience required to empathise with the struggle of choosing the right company. Which is why we have created a list of the best solar companies in Malaysia.
Not only do they have the necessary certifications to provide this service but they all provide a standard solar PV system package that includes: Power Study, Solar Panels, Inverter, Wires, Mounting Rack, and Installation.
For the customer however, the following questions remains:
What makes each of them different from the rest?
What can they provide that others won't?
Do they provide quality & fast installation that will ensure no problems down the road?
Will they be helpful even after the system is installed?
And many more…
Through this list, we hope that you will be able to find one that best fits your needs.
Industrial & Commercial Experts
Note: All companies in this category have a key differentiating factor of having Direct Manufacturer Partnerships. This provides the client an advantage as if anything were to go wrong with any parts of the system, they will be able to replace or repair the parts in less time and with the help of their suppliers expertise.
SolarVest
Founded in 2012, SolarVest has obtained over a decade of experience and have established themselves as a leading industrial solar provider with an established track record of Large Scale Solar PV projects that amount to 250 MW. While their main focus is on industrial solar, they also provide commercial and residential solar solutions, and provide operations and maintenance services of the PV Systems.
Website: solarvest.my
Plus Xnergy
Plus Xnergy is another powerhouse specializing in the industrial & commercial sector. Operating at a national level, they are one of the biggest solar companies in Malaysia, thanks to the 700 buildings they have helped make the switch to clean energy. Their projects amount to 125 MW, and their portfolio includes notable commercial buildings such as Ikea Penang, Universiti Malaysia Perlis and many others that include shopping malls as well. These institutions and commercial sights now save over RM 250,000 per annum with solar.
They also install solar PV systems for homes. However, if you are looking towards transforming your factory or offices with clean & renewable energy, this company would be a great option to go for.
Website: plusxnergy.com
GSparx (TNB)
Gsparx is 100% owned by TNB and is therefore their subsidiary.
For industrial, commercial & governmental segments they offer a zero-capex solution, where clients are free from paying any upfront costs. They have flexible payment options and a wide range of solar PV system sizes. They also provide solar PV systems for homes although it is not their main focus.
Website: gsparx.com
Solaroo (Pekat Group Berhad)
Established in 2006, Pekat Solar and Solaroo have to date successfully completed more than 195 MegaWatts (MW), most of them carried through commercial projects. They also provide residential installations.
Website: solaroo.my
Residential Experts
Verdant Solar
Shifting into the renewable energy industry in 2013, Verdant Solar specializes in solar for homes. It is their promise that the solar will be up and running within 30 days, with quality workmanship and customer service.
Their PV modules are supplied by Canadian Solar & Trina Solar, while their inverters are from the brand Solis. They have served 600+ customers, and their website is filled with written positive reviews and testimonials.
If you are interested in solar for your home, they could be one of the choices to consider.
Website: verdantsolar.my
SOLS Energy
With over 1200 home installations amounting to more than 8MW in the last eight years, SOLS Energy has established themselves as the market leader in the residential solar segment.
Along with installing high quality solar systems for home, they employ Orang Asli and Orang Asal youth from their very own Solar Academy, for its in-house solar installing team. Furthermore, they are distributors for Fronius and Huawei Inverters and work directly with manufacturers from top tier solar panel and cable and racks brands, including: JA Solar. Canadian Solar, JJ Lapp, etc. Through these partnerships they are able to guarantee a 20 year performance warranty with fastest speed on warranty claims.
Furthermore, they have been backed by companies such as Petronas as well as 500 startups, and have established partnerships with major organisations such as Petronas, Huawei, Shell Malaysia, UEM Edgenta, TM, Allianz, CIMB bank and many others.
Website: www.solsenergy.com
Here is a table with a list of comparisons between SOLS Energy and the other companies mentioned in this article:
SOLS Energy
Pekat Solar + Solaroo (Industrial)
Gsparx (TNB) (Industrial)
Verdant
(Residential)
Plus Xnergy (Industrial)
Solarvest (Industrial)
Inhouse Web App
Our customers can easily track their order and talk to us.

✔︎

✗

✗

✗

✗

✗

20 Years Performance Monitoring
We monitor your system performance 24/7 giving you peace of mind.

✔︎

✗

✗

✗

✗

✗

Home Solar Specialist
We focus only only residential homes and small business only.

✔︎

✗

✗

✔︎

✗

✗

Green Solutions Expert
We have solar, EV Chargers, and soon smart homes, vertical farming, rain water harvesting, etc.

✔︎

✗

✗

✗

✗

✗

Exclusive Distributor (Inverters)
We are exclusive distributor for Fronius and Tier 2 Distributor for Huawei.

✔︎

✗

✗

✗

✗

✗

100% In-house Installation Team
Our installers are certified, qualified and experienced.

✔︎

✗

✗

✗

✗

✗

Direct Manufacturer Partnership
Solar Panels: Canadian Solar, JA Solar, racks and cable manufacturers.

✔︎

✔︎

✔︎

✗

✗

✔︎

Exclusive Partnerships with MNC & GLCs
We are exclusive and the only ones approved to serving employees in: Petronas, Shell, UEM Edgenta, TM, OCBC and more

✔︎

✗

✗

✗

✗

✗

100% Green Technology Company
We are the only Tech startup in the Green energy and solar sector and have won genuine Tech awards.

✔︎

✗

✗

✗

✗

✗

Rural electrification for Orang Asli Communities
We provide off grid: Solar, batteries, lights and charging solutions for rural villages.

✔︎

✗

✗

✗

✗

✗

Customer Education + Community Outreach
We educate our customers and community on Climate change and green solutions.

✔︎

✗

✗

✗

✗

✗

Solar Academy for B40
Training and Jobs for Orang Asli and Orang Asal youth in Green Sector.

✔︎

✗

✗

✗

✗

✗
We hope this article is helpful on your journey towards 90% savings on your TNB bills.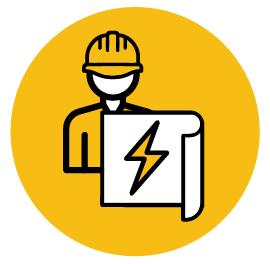 Get a FREE Consultation (worth RM499)
Claim your free Power Study and we will tell you:
How much you will save.
How much you will spend.
The best Solar PV system for you and your home.
CLAIM YOUR FREE POWER STUDY!


Let Us Customize Your Solar
Fill in this form to claim your Free Power Study worth RM499.