Back to Careers List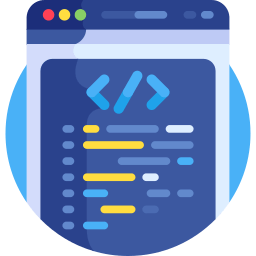 Web and Data Development Intern
About the Role
Eager to gain hands-on experience in the dynamic world of technology? The SOLS Group is looking for interns to be part of the team and collaborate with seasoned web developers and data engineers. As a Web and Data Development Intern, you will have the opportunity to contribute to the creation of cutting-edge websites, applications, and data portals. This role is ideal if you are ready to jumpstart your career in web development or data engineering.
Job Description
Work closely with experienced web developers and data engineers to gain valuable insights.
Participate in coding, testing, and debugging processes to enhance your proficiency in development languages and frameworks.
Conduct research on emerging technologies and tools that can potentially enhance the quality and efficiency of our products and projects.
Collaborate on all aspects of project development, from brainstorming and planning to execution and delivery.
Assist in creating, maintaining, and updating websites, applications, and data portals.
Troubleshoot issues and provide support for the ongoing development of our products/projects.
Job Requirements
Minimum Diploma in a relevant field such as Computer Science, Web Development, Data Engineering, or a related discipline.
Proficiency or a strong willingness to learn web development technologies, including ReactJS, NextJS, TypeScript, and WordPress.
Familiarity with data visualization tools.
Basic programming skills and an understanding of coding languages and frameworks commonly used in web development and data engineering.
Familiarity with various development tools and software, including code editors, version control systems (e.g., Git), and data-related tools.
A proactive approach to researching and staying updated on new technologies and trends in the field.
What's in it for me?
Competitive remuneration package.
Working in an agile-driven environment with individuals from all walks of life.
Being a part of a #madetoimpact organisation and knowing that every aspect of work you do helps to support the B40 communities across Malaysia.
About our Company
SOLS Energy is a #madetoimpact organization. We believe in creating a sustainable future with the power of the sun at our backs. We are a leading solar energy provider in Malaysia on a mission to equip homes with the latest in solar technology helping people save money while saving the planet. We are a Petronas backed venture which has grown considerably over the past 3 years and are now charting the next stage of our growth. SOLS Energy also runs the first Solar Academy in Malaysia that offers technical skills in the solar industry and personal development training programs to local youth.