Back to Careers List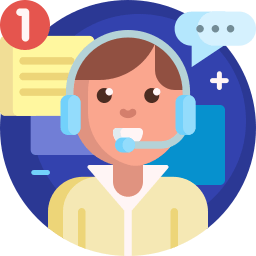 Telesales Executive
Full-Time
Kuala Lumpur
RM 2,000 - RM 2,300
Salary
About the Role
We are hiring a Telesales Executive to improve our sales process by attending to contacts' inquiry promptly.
Job Description
Contacting potential or existing customers to inform them about a product or service using standard sales processes and techniques.
Qualify the prospect and keep the prospect warm with the given materials.
Set up meetings for the field sales team to attend.
KPI based on the number of meetings set up for field sales teams.
Ensure administration of the sales process are done throughout
Work with the sales team to provide professional experience during all interactions with customers..
Ensure all KPIs are attained in a timely manner.
Comfortable making high volume of outbound calls daily.
Manage high volume of customer contacts through phone and email each day – majority of communication is outbound
Job Requirements
Sales, business and Mass communication background or relevant.
Strong communication skills in English. Mandarin is not necessary but is an added plus advantage
Have 4 hours a day extra to connect with customers
MNC Telesales or ISR are encouraged to apply
Excellent organizational and client-service skills
Positive attitude, hardworking, trustworthy, and matured, and able to maintain confidentiality at all times. Protect the company's information and interest at all times.
Comfortable in working with online business tools such as Google applications.
Maintain the customer management system (CRM) to ensure all relevant data is captured.
What's in it for me?
Working in an agile-driven environment with individuals from all walks of life
Being a part of a #madetoimpact organization and knowing that every aspect of work you do helps to support the B40 communities across Malaysia.
About our Company
SOLS Energy is a #madetoimpact organization. We believe in creating a sustainable future with the power of the sun at our backs. We are a leading solar energy provider in Malaysia on a mission to equip homes with the latest in solar technology helping people save money while saving the planet. We are a Petronas backed venture which has grown considerably over the past 3 years and are now charting the next stage of our growth. SOLS Energy also runs the first Solar Academy in Malaysia that offers technical skills in the solar industry and personal development training programs to local youth.