Back to Careers List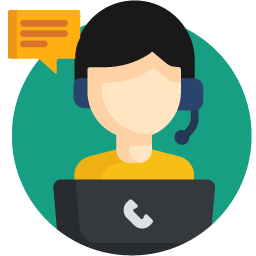 About the Role
The Technical Support Intern is a back-end support for the technical department. As a Technical Support Intern, you will be responsible for supporting the department in providing technical assistance to clients.
Our ideal candidate will have excellent technical knowledge and communication with critical thinking skills. This role requires an organized candidate as the design of roof layouts require careful and precise design and estimation skills.
We are looking for a candidate who is organized, responsive, attentive, has good time management skills and is able to multitask when required.
Job Description
Assist the technical support team with overseeing and supervising post-installation technical issues and monitoring customer system performance.
To assist and provide support to customers who have technical problems.
Job Requirements
Bachelor's Degree in Engineering, or equivalent.
Competent in basic IT skills and comfortable using Google Workplace.
Able to embrace and adapt to new technology with the aim of efficiency.
5 working day week with shift options of: Mon-Fri/ Sun-Thurs/ Tues-Sat, with shift timing shift options of 7.00 am-4.00pm/ 9.00 am-6.00pm/ 1.00 pm to 10.00 pm.
What's in it for me?
On-job training for position-related tasks.
Letter or recommendation upon excellent performance.
Mentorship by industry professionals
Working in an agile-driven environment with individuals from all walks of life.
About our Company
SOLS Energy is a #madetoimpact organization. We believe in creating a sustainable future with the power of the sun at our backs. We are a leading solar energy provider in Malaysia on a mission to equip homes with the latest in solar technology helping people save money while saving the planet. We are a Petronas backed venture which has grown considerably over the past 3 years and are now charting the next stage of our growth. SOLS Energy also runs the first Solar Academy in Malaysia that offers technical skills in the solar industry and personal development training programs to local youth.