Back to Careers List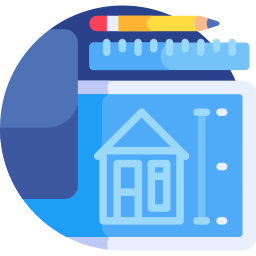 About the Role
The System Design Intern is a back-end support for the technical department. As a System Design Intern you will be responsible for assisting the department by designing roof layouts at the proposal stage of projects. In doing so, you will have to measure and evaluate different roof types to determine the system size that the roof could receive.
Our ideal candidate will have excellent computer-aided design and drafting skills. This role requires a detail-oriented candidate as the design of roof layouts require careful and precise design and estimation skills.
We are looking for a candidate who is organized, responsive, attentive, has good time management skills and is able to multitask when required.
Job Description
To evaluate clients' roofs and design suitable PV systems;
To prepare roof layouts in line with the client's requirements as well as the company and regulatory requirements;
To ensure that all proposal layout requests are responded to in a timely manner;
Ensure all drawings created are documented in an organized manner;
Able to understand information communicated and transfer them into actions.
Job Requirements
Obtained or currently studying for minimum Certificate / Diploma / Degree in Engineering / Design or similar courses;
Preferred knowledge in renewable energy;
Competent in computer-aided design (AutoCAD / CorelDRAW or similar drafting softwares) and is comfortable using Google Suites;
Able to embrace and adapt to new technology with the aim of efficiency;
5 working day week with shift options of: Mon-Fri/ Sun-Thurs/ Tues-Sat, with shift timing shift options of 7.00 am-4.00pm/ 9.00 am-6.00pm/ 1.00 pm to 10.00 pm.
What's in it for me?
On-job training for position-related tasks.
Letter or recommendation upon excellent performance.
Mentorship by industry professionals
Working in an agile driven environment with individuals from all walks of life.
Being a part of a #madetoimpact organization and knowing that every aspect of work you do helps to support the B40 communities across Malaysia.
About our Company
SOLS Energy is a #madetoimpact organization. We believe in creating a sustainable future with the power of the sun at our backs. We are a leading solar energy provider in Malaysia on a mission to equip homes with the latest in solar technology helping people save money while saving the planet. We are a Petronas backed venture which has grown considerably over the past 3 years and are now charting the next stage of our growth. SOLS Energy also runs the first Solar Academy in Malaysia that offers technical skills in the solar industry and personal development training programs to local youth.