Back to Careers List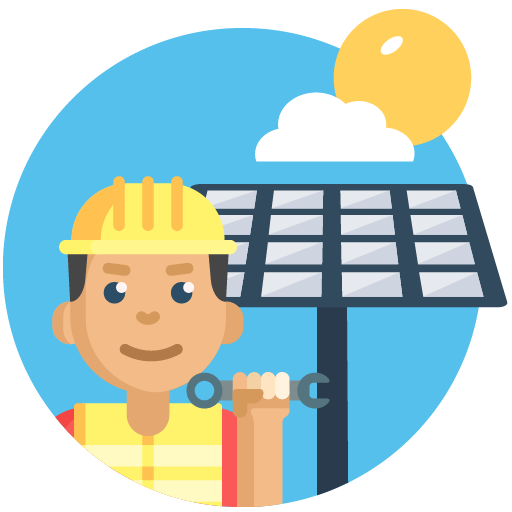 About the Role
SOLS Energy designs, distribute, install and maintain solar energy systems in Malaysia & South East Asia. We embody social and environmental responsibility to give back to underserved communities by bringing them free education and clean energy.
Job Description
Install solar panels and support structures in accordance with building codes and standards.
Build mechanical/structural mounting of racking, modules and electrical equipment, as specified.
Apply weather sealing to array, building, or support mechanisms.
Perform testing, production, and/or maintenance of solar PV panels and systems.
Assist wiremen in connecting PV panels to the electrical system.
Assist wiremen in identifying methods for laying out, orienting, and mounting modules or arrays to ensure efficient installation, electrical configuration, or system maintenance.
Attend mandatory training sessions on new products, methodology and safety.
Preparation of the tools needed for every installation as required.
Ad - Hoc tasks as specified
Job Requirements
Certificate and/or Diploma in Engineering related studies (e.g. Electrical, Electronic, Mechatronic, etc) or related fields.
Required skill(s): Photovoltaics, Engineering, Solar and Electrical Circuits.
Required language: Bahasa Malaysia
Preferred language: English proficiency is an advantage but not required.
Knowledge in designs, installation, direct contact with solar equipment
Conceptual understanding of solar photovoltaic technology and grid-tied solar PV systems
Experience with environmental and safety requirements is a plus
Passionate towards Solar Energy and contributing towards sustainable energy.
Interest to learn, grow and develop technical skills in the solar industry.
Work in a fast paced environment and meet deadlines.
Good interpersonal skills and proactive attitude.
Good oral skills which are essential for team communication.
Excellent people and community skills.
Ability to work in a team as well as working independently when appropriate
Comfortable with heights.
Attention to detail.
Able to lift heavy equipment.
What's in it for me?
Training in solar panel installations and systems.
On-the-job training and mentoring.
Salary and target-based incentives.
Opportunity to work in a high-growth sector.
About our Company
SOLS Energy is a #madetoimpact organization. We believe in creating a sustainable future with the power of the sun at our backs. We are a leading solar energy provider in Malaysia on a mission to equip homes with the latest in solar technology helping people save money while saving the planet. We are a Petronas backed venture which has grown considerably over the past 3 years and are now charting the next stage of our growth. SOLS Energy also runs the first Solar Academy in Malaysia that offers technical skills in the solar industry and personal development training programs to local youth.