Back to Careers List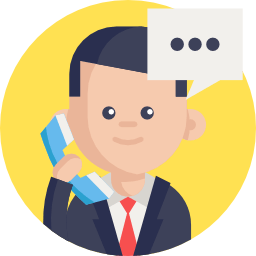 About the Role
We are a solar company looking for a highly motivated and passionate Sales Admin Intern to join our team. As a Sales Admin Intern, you will be responsible for ensuring our customers receive the best possible experience throughout their journey with us. You will work closely with our customer experience team to identify areas for improvement and help collect documents that enhance our customers' experience.
Job Description
Respond to customer inquiries via phone, email, and social media channels in a timely and professional manner
Assist with the management of customer accounts, including updating customer information and collection of documents for seda applications
Collaborate with cross-functional teams to improve customer experience processes and procedures
Develop and maintain customer experience reports and dashboards
Support the implementation of new customer experience initiatives and programs
Help organize and participate in customer events and promotions
Conduct customer satisfaction surveys and analyze feedback to identify areas for improvement
Assist clients to improve before and after sales service
Collect SEDA registration documents from the client
Process documents for SEDA application
Schedule and cooperate fully with installation function to ensure complete customer satisfaction
Follow all business processes to ensure efficient work flow
Collaborate with all functions as appropriate
Ensure all administration is completed in a timely manner
Act as the voice of the customer within the business
Act as the eyes and ears of the company in the marketplace, reporting all relevant observations
Route and installation planning for customers in accordance to company policies
Job Requirements
Minimum Diploma holding/progressing students with the background of Mass Communications, Psychology, Business, or any other related fields
Basic Microsoft Skills
Great communication skills
Willing to thrive and go above and beyond
What's in it for me?
Internship Allowance
Working in an agile driven environment with individuals from all walks of life
Being a part of a #madetoimpact organization and knowing that every aspect of work you do helps to support the B40 communities across Malaysia.
Career growth potential in an ever evolving startup.
About our Company
SOLS Energy is a #madetoimpact organization. We believe in creating a sustainable future with the power of the sun at our backs. We are a leading solar energy provider in Malaysia on a mission to equip homes with the latest in solar technology helping people save money while saving the planet. We are a Petronas backed venture which has grown considerably over the past 3 years and are now charting the next stage of our growth. SOLS Energy also runs the first Solar Academy in Malaysia that offers technical skills in the solar industry and personal development training programs to local youth.