Back to Careers List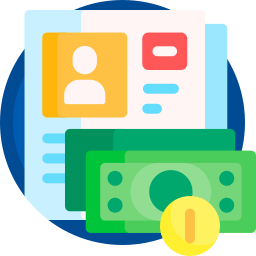 Inside Sales Representative
Full-Time
Kuala Lumpur
RM 2,500 - RM 3,000
Salary
About the Role
The Inside Sales Representative role is key to our customer acquisition goals. As an Inside Sales Representative you will be responsible for developing new leads, communicating with customers and understanding their needs. To be successful in this role, you will bring a high standard of service to delight customers, listen and communicate well and are systematic in managing.
Job Description
Understand and demonstrate the product to potential customers
Follow up on cold and warm leads to further the sales process
Set and meet sales goals and objectives
Improve sales skills to increase sales success rates
Understanding customer needs
Job Requirements
Strong listening and communication skills
Strong organizational skills
Excellent multitasking
Ability to work well in a fast-paced environment
Excellent customer service skills
What's in it for me?
Competitive remuneration package with commissions
Working in an agile driven environment with individuals from all walks of life
Being a part of a #madetoimpact organization and knowing that every aspect of work you do helps to support the B40 communities across Malaysia.
Career growth potential in an ever evolving startup.
About our Company
SOLS Energy is a #madetoimpact organization. We believe in creating a sustainable future with the power of the sun at our backs. We are a leading solar energy provider in Malaysia on a mission to equip homes with the latest in solar technology helping people save money while saving the planet. We are a Petronas backed venture which has grown considerably over the past 3 years and are now charting the next stage of our growth. SOLS Energy also runs the first Solar Academy in Malaysia that offers technical skills in the solar industry and personal development training programs to local youth.