Back to Careers List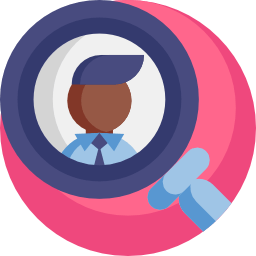 Human Resources (HR) Intern
About the Role
The Human Resources intern will deal with any HR-related matters and projects, which cover talent acquisition, operations, employee engagement & employer branding.
Job Description
Talent Acquisition
Assist with implementing the organisation's recruiting strategy;
Assist with the hiring process, coordinating job posts, reviewing resumes, performing reference checks and conducting interviews;
Assist in posting job announcements onto different job platforms;
Ensuring a pleasant onboarding & candidate experiences for all hirings
Analyzing job duties;
Support in writing job descriptions;Processing all personnel action forms and ensuring proper approval;
People Operations
Assist with all employee life cycles
Assist in analysing data and updating various data sources;
Assist in preparing letters and contracts related to employee relations;
Employee Engagement
Assist in planning & executing employee engagement activities
Improve and improvise current employee engagement activities
Employer Branding
Learn about the importance of Employer Branding
Handle several projects that will improve the company's branding
Making use of the company's social media to execute branding projects
Be part of the SOLS Community and spread the word and work done that aligns with our vision and mission
Job Requirements
Able to commit to a minimum of 6 months to gain full exposure;
Bachelor's Degree or currently pursuing a Degree in Human Resources, Psychology or any equivalent study;
High proficiency in English both in written and oral communication;
Good communication and people skills.
Able to report remotely or physically to work on a regular and punctual basis, despite working in flexible schedule;
Passionate in solar energy; and/or education, community development, poverty alleviation for the B40 community;
Working knowledge and implementation of Google Suites, computers and current communication technology as work tools (MS Excel knowledge is a plus point);
Strong proficiency in English essential (oral and written);
Excellent people and community skill;
Detail-oriented and good administrative skills;
Ability to establish and maintain cooperative and effective working relationship with others;
Understanding of SOLS 24/7 values, principles and objectives and demonstrated ability to put them into practice in the workplace;
Ability to work independently, as well as part of a multidisciplinary team;
What's in it for me?
On-job training for position-related tasks.
Letter or recommendation upon excellent performance.
Mentorship by industry professionals
Working in an agile-driven environment with individuals from all walks of life.
About our Company
SOLS Energy is a #madetoimpact organization. We believe in creating a sustainable future with the power of the sun at our backs. We are a leading solar energy provider in Malaysia on a mission to equip homes with the latest in solar technology helping people save money while saving the planet. We are a Petronas backed venture which has grown considerably over the past 3 years and are now charting the next stage of our growth. SOLS Energy also runs the first Solar Academy in Malaysia that offers technical skills in the solar industry and personal development training programs to local youth.