Back to Careers List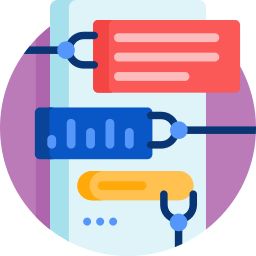 Digital Content Creator Intern
About the Role
We are a solar company looking for a highly motivated and passionate Digital Content Creator Intern to join our team. As the Digital Content Creator Intern, you will be assist in content creation projects and create exciting content to best showcase our vision and mission. You will work closely with your Create team to identify areas for improvement.
Job Description
End-to-end content creation for different types of content: graphics, HQ Videos, Instagram Reels etc.
Assist on social media marketing campaigns with suitable visuals for each required projects
Take the initiative to start own project that can contribute to the company's current goals
Job Requirements
Creative mindset with great ideas!
Enthusiastic about content creation and be able to create video storyline, work on editing & production of video or Instagram reels
Familiar with video editing software such as Adobe Premiere Pro, Davinci Resolve, Final Cut Pro etc.
English proficiency, both spoken and written (bilinguals are even better!)
Able to work in a team setting with amazingly creative people
Good communication skills
Able to take the initiative to work on end-to-end projects
What's in it for me?
Internship Allowance (yes we pay our interns!)
Working in an agile-driven environment with individuals from all walks of life
Being a part of a #madetoimpact organization and knowing that every aspect of work you do helps to support the B40 communities across Malaysia.
Career growth potential in an ever-evolving startup.
About our Company
SOLS Energy is a #madetoimpact organization. We believe in creating a sustainable future with the power of the sun at our backs. We are a leading solar energy provider in Malaysia on a mission to equip homes with the latest in solar technology helping people save money while saving the planet. We are a Petronas backed venture which has grown considerably over the past 3 years and are now charting the next stage of our growth. SOLS Energy also runs the first Solar Academy in Malaysia that offers technical skills in the solar industry and personal development training programs to local youth.