Back to Careers List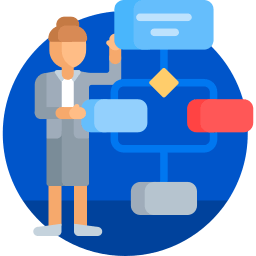 About the Role
We envision a world where low socioeconomic status individuals are able to move out of poverty and reach stable middle class outcomes while contributing to nation development.
SOLS Foundation aims to help transition the B40 to the middle class by equipping them with knowledge and skills to progress out of poverty through online language and educational courses, training, personal development, and employment and entrepreneurship support.
SOLS Foundation's impactful initiatives have been made possible through the generous contributions of supporters. To continue our mission of positive change and fostering the growth of communities, we are excited to open applications for the role of Deputy Marketing Manager. This position holds a pivotal role in elevating our strategies and advancing SOLS Foundation's mission.
Job Description
Manage and lead cross-functional teams, including a marketing executive, graphic designer, videographer, and digital marketer, for effective project execution.
Increase brand trust and recognition among partners, donors, and the B40 community through strategic initiatives.
Drive donations through online marketing efforts, particularly emphasizing social media advertising campaigns.
Lead the recruitment of students from the B40 community for online job skills classes and the solar academy program.
Define, document, and continuously refine the organization's brand identity, incorporating compelling storytelling.
Utilize social media platforms (Facebook, Instagram, TikTok) to engage effectively with the Malay-speaking B40 audience.
Utilise various marketing channels and strategies, including Facebook ads, Google ads, SEO, public relations, social media, blogs, and email marketing, to achieve marketing objectives.
Measure, analyse and optimise the performance of marketing efforts, with a focus on social media reach and engagement, student acquisition cost, donor acquisition cost, funnel conversion rate, and the productivity of team members.
Collaborate closely with the marketing executive to meet departmental goals and align with broader marketing objectives.
Demonstrate a strong commitment to and alignment with the core values of serving, educating, and empowering.
Exhibit genuine empathy and deep commitment to addressing poverty issues in Malaysia, reflecting a dedication to making a positive impact.
Job Requirements
Minimum Bachelor's Degree in Marketing, Communications, Brand, Advertising
Minimum of 3 years of working in marketing
Experience in leading a small team to achieve marketing goals.
Proven experience in performance marketing, social media management, copywriting, and visual direction.
Proficiency in copywriting and visual direction.
Strong analytical skills
Qualifications in marketing, advertising, or related fields.
Experience working in impact organizations or non-profit organizations is advantageous.
Proficiency in defining, documenting, and refining brand identity and storytelling.
Strong understanding of poverty issues in Malaysia and genuine empathy for the needs of the less privileged.
Exceptional communication and interpersonal skills, with the ability to engage and resonate with diverse audiences.
Data-driven approach with the ability to monitor and optimize key performance indicators (KPIs).
A commitment to and alignment with the core values of serving, educating, and empowering.
What's in it for me?
Competitive remuneration package.
Working in an agile driven environment with individuals from all walks of life.
Being a part of a #madetoimpact organisation and knowing that every aspect of work you do helps to support the B40 communities across Malaysia.
Career growth potential in an ever evolving startup.
About our Company
SOLS Energy is a #madetoimpact organization. We believe in creating a sustainable future with the power of the sun at our backs. We are a leading solar energy provider in Malaysia on a mission to equip homes with the latest in solar technology helping people save money while saving the planet. We are a Petronas backed venture which has grown considerably over the past 3 years and are now charting the next stage of our growth. SOLS Energy also runs the first Solar Academy in Malaysia that offers technical skills in the solar industry and personal development training programs to local youth.