Back to Careers List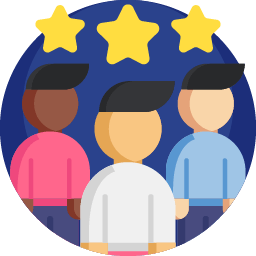 About the Role
The Customer Success Intern will support our Customer Success Department with their day-to-day activities and responsibilities. This includes collecting data on feedback from clients, fielding enquiries to the right departments, and resolving after-sales issues. The Intern will also be responsible to contribute to other assigned tasks in the Department, such as documenting internal processes. We are looking for someone who is passionate about the environment and who loves taking care of customers from A to Z.
Job Description
Fielding inbound enquiries.
Resolving after-sales issues.
Activating solar PV systems.
Collecting feedback.
Documenting SOPs.
Closing "Pre-Sales" and "Post-Sales" Tickets.
Collecting and keying in data on client feedback.
Performing system activations in a timely manner.
Keeping our communications channels and reporting "clean."
Assist in making sure internal SOPs are up-to-date and client-centric.
Close at least 15 Tickets (depends on number of enquiries/issues).
Activate 20 Solar PV systems (depends on number of installations).
Key in all client feedback data without supervisors having to check.
Job Requirements
Obtained or currently studying for minimum Bachelor's Degree.
Enrolled in a University Degree program or graduated in the past 6 months.
Open to Malaysian and non-Malaysian students and fresh grads.
Ability to report on a regular and punctual basis, despite working in a flexible schedule environment.
Passionate in clean and sustainable energy or in working on real-world climate change solutions.
Working knowledge and implementation of Google Suites, computers and current communication technology as work tools.
Strong proficiency in English and Bahasa Malaysia (BM) essential (oral and written).
Great communication and people skills.
Ability to work independently, as well as part of a multidisciplinary team.
Previous experience with customer relationship management (i.e. HubSpot).
Past employment or project history in sustainable development.
Past employment or projects in customer service / support.
What's in it for me?
Competitive remuneration package.
Working in an agile driven environment with individuals from all walks of life.
Being a part of a #madetoimpact organization and knowing that every aspect of work. you do helps to support the B40 communities across Malaysia.
About our Company
SOLS Energy is a #madetoimpact organization. We believe in creating a sustainable future with the power of the sun at our backs. We are a leading solar energy provider in Malaysia on a mission to equip homes with the latest in solar technology helping people save money while saving the planet. We are a Petronas backed venture which has grown considerably over the past 3 years and are now charting the next stage of our growth. SOLS Energy also runs the first Solar Academy in Malaysia that offers technical skills in the solar industry and personal development training programs to local youth.