Back to Careers List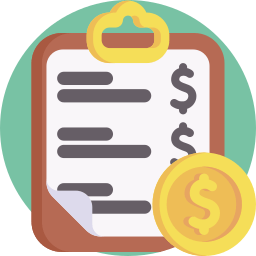 Assistant Finance Manager
Full-Time
Kuala Lumpur
RM 6,500 - RM 7,500
Salary
About the Role
The assistant finance manager role is a key role focused on supporting our mission. As the assistant finance manager you will report directly to the CFO and assist him on the overall strategy, fundraising and investor relations.
Job Description
Assisting to formulate fund raising strategy, go-to-market pricing strategy and various initiatives that require finance inputs
Perform project-level margin analysis and provide recommendations
Prepare project-level and company-level budget and the subsequent monitoring and reporting
Preparation, monitor, and perform financial analysis and expenditure of the company.
Timely and accurate monthly and annual financial and management reporting
Effectively and efficiently work with bankers and all other relevant parties
Monitor and manage cash flow, ensuring optimum cash level
Formulate and enforce continuous improvement on financial and operations internal controls, policies, and procedures.
Manage and communicate investors' ad-hoc information request
Job Requirements
Candidate must possess at least a Bachelor's Degree, Post Graduate Diploma, Professional Degree (ACCA / ICAEW / CPA), Finance/Accountancy, or equivalent.
Strong priority management skills
Analytical, problem solver, and multitasker – with the ability to do highly unstructured work.
Ensure that KPI and all tasks assigned and deliverables are completed as per the timeline; or earlier.
Positive attitude, hardworking, trustworthy, and matured, and able to maintain confidentiality at all times. Protect the company's information and interest at all times
Have good leadership qualities coupled with leadership skills
Maintain high standards of integrity, credibility, and ethics
Fluent in spoken and written English and Bahasa Malaysia
At least 3 years of accounting and finance related working experience
Preferably with prior experience working with Big-4 accounting firm
What's in it for me?
Competitive remuneration package.
Working in an agile driven environment with individuals from all walks of life
Being a part of a #madetoimpact organization and knowing that every aspect of work you do helps to support the B40 communities across Malaysia.
Career growth potential in an ever evolving startup.
Be part of the strategic decisionmaking process in guiding this startup to unlock the next level of growth.
About our Company
SOLS Energy is a #madetoimpact organization. We believe in creating a sustainable future with the power of the sun at our backs. We are a leading solar energy provider in Malaysia on a mission to equip homes with the latest in solar technology helping people save money while saving the planet. We are a Petronas backed venture which has grown considerably over the past 3 years and are now charting the next stage of our growth. SOLS Energy also runs the first Solar Academy in Malaysia that offers technical skills in the solar industry and personal development training programs to local youth.