Back to Careers List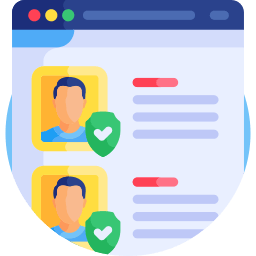 About the Role
The Account Manager is a front-end support of our mission. As an Account Manager, you will be responsible for managing existing accounts and growing our channel partners.
Job Description
Manage and expand relationships with existing partners and proactively identify further new business opportunities.
Maintain and grow the revenue of each account.
Communicate efficiently with partners through various communication methods including phone, email, messaging, and webinars.
Strong knowledge of all aspects of the SOLS Energy business model and residential Solar PV market.
Confident and capable communicator, able to prospect and communicate at all levels, from C level corporate to decision-makers and support staff.
With in-depth data analysis of your target market, pipeline and business (using Hubspot, Tableau, LinkedIn and other sales tools), drive and develop account-specific growth strategies and approaches, solidifying SOLS Energy's position as a market leader.
Present deal reviews and pipeline forecasts based upon data-driven insights to ensure a healthy pipeline and align with business goals.
Job Requirements
Bachelor's Degree with at least 2-3 years of B2B Sales within a fast-paced and highly competitive B2B or consulting environment (direct client-facing role) in Malaysia.
Proven track record as a solid sales performer in exceeding sales targets.
An ambitious, self-driven and highly motivated individual who can work well in a startup VUCA (Volatile, Uncertain, Complex, Ambiguous) environment.
Must be able to work independently most of the time and think strategically when approaching tasks.
Strong interpersonal skills and able to effectively network with clients
Coachable attitude. Should be willing and able to learn about the Solar PV residential space, SOLS Energy's multiple products, processes, and stakeholders very fast.
Communication: Strong and effective communicator with good presentation and speaking skills who can verbally and visually articulate their point of view clearly and succinctly.
Should have a deep desire to excel and develop a career in a high-growth tech startup.
Proficiency in using CRM tools (E.g. Hubspot or Salesforce).
Comfortable with data analysis (MS Office, Google Docs / Sheets / Slides) .
What's in it for me?
Working in an agile driven environment with individuals from all walks of life
Being a part of a #madetoimpact organization and knowing that every aspect of work you do helps to support the B40 communities across Malaysia.
Career growth potential in an ever evolving startup.
Be part of the strategic decision-making process in guiding this startup to unlock the next level of growth.
About our Company
SOLS Energy is a #madetoimpact organization. We believe in creating a sustainable future with the power of the sun at our backs. We are a leading solar energy provider in Malaysia on a mission to equip homes with the latest in solar technology helping people save money while saving the planet. We are a Petronas backed venture which has grown considerably over the past 3 years and are now charting the next stage of our growth. SOLS Energy also runs the first Solar Academy in Malaysia that offers technical skills in the solar industry and personal development training programs to local youth.