Back to Blog List
[Quick Read] A Guide: How to Read and Understand Your Monthly TNB Bill
11 January 2021
3 min read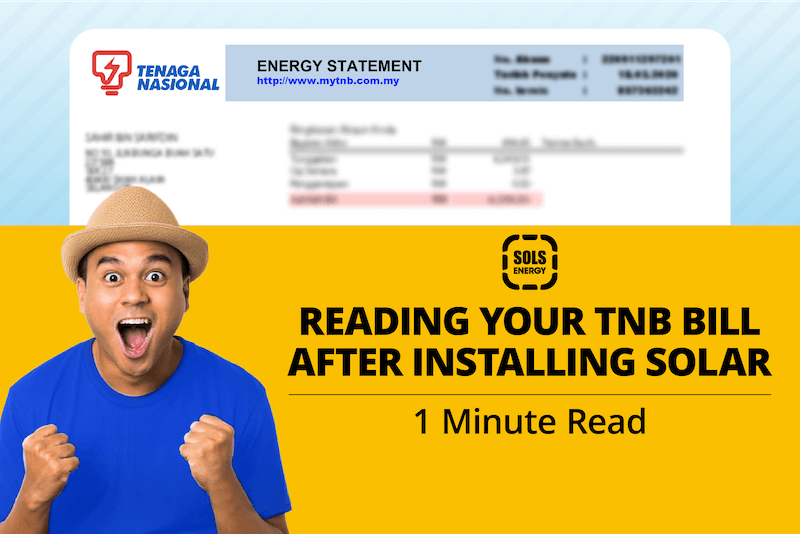 Are you the owner of a brand new Solar PV System? If yes, congratulations!
Skip to FAQ section for some direct answers.
If you have a NEM (Net-Metering) Solar PV system in Malaysia, here is a guide on how to read the electricity bill of your solar powered home.
TNB Bill No. 1: Pre Solar Installation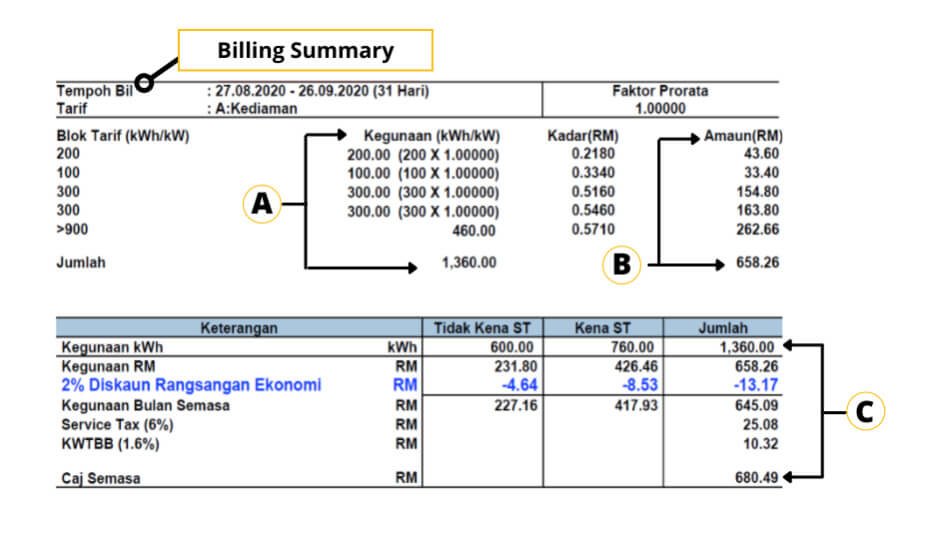 Ms. H's TNB Bill – August 2020
Under the billing period (Tempoh Bil) section, we can see their billing summary.
(A) – Energy consumption (Kegunaan (kWh/kW) for the month.
(B) – Prices set by TNB (blok tarif) how much the energy consumption amounts to.
(C) – How much a home-owner is charged. Calculation = TNB (blok tarif) prices + service charge (6%) + KTWBB (1.6%). In this case, RM 680.49 is the total bill for energy consumption of that month (Caj Semasa).
TNB Bill No. 2: Post Solar Installation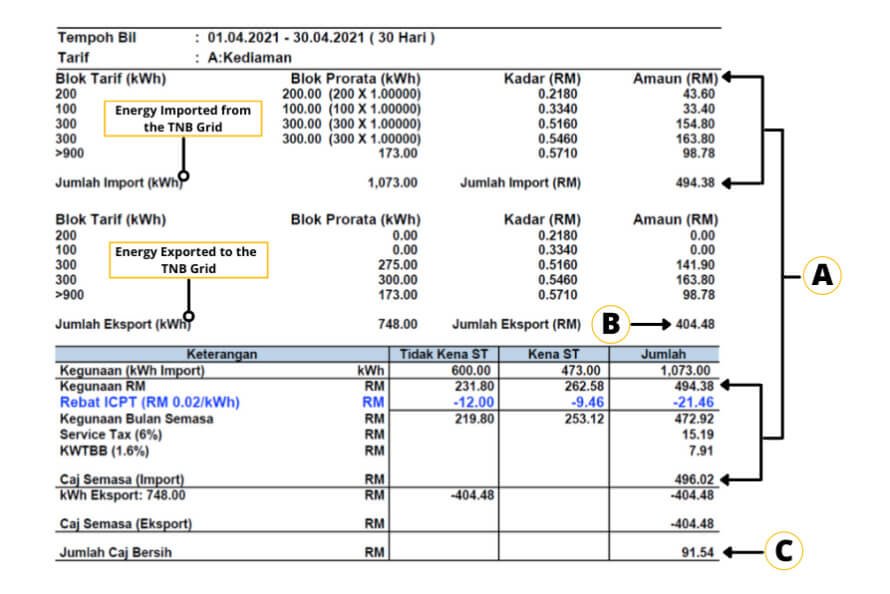 Ms. H's TNB Bill – April 2021
(A) – Customer imported/used 1,073 kWh (Blok Prorata) = RM494.38
RM494.38 + Service tax charge (6%) + KWTHBB (1.6%) = RM 496.02 (Jumlah Import).
(B) – Customer exported 748 kWh of electricity to the TNB grid = RM 404.48.
(C) – Customer TNB bill = RM 91.54 (Jumlah Caj Bersih)
RM 496.02 – RM 404.48 = RM 91.54
The customer saved 86.55% for the month.
Baki Nem
In addition to this, if the amount of energy exported is more than the amount of energy imported from the TNB grid, the excess credit will be applied to the next month. For example: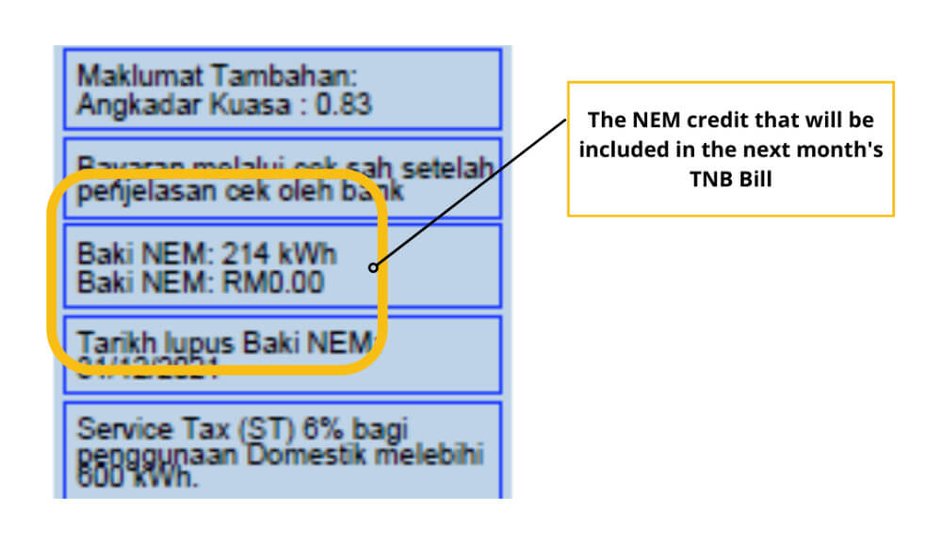 According to this bill, the excess energy exported is 214 kWh. It does not amount to anything in this bill, however will be used to reduce the total in the next month. This applies to every solar-powered homeowner.
If you have installed solar with SOLS Energy, then we thank you for becoming one of our #SolarHeroes.
For more reading and a list of FAQ, please check out our deeper article on reading and understanding your TNB bill here. If you have any further questions on how to read your TNB bill contact us and we will be happy to help.

Let Us Customize Your Solar
Fill in this form to claim your Free Power Study worth RM499.