Back to Blog List
Empowering Malaysia's Digital Future: Our Founder-CEO's Appointment to the Digital Economy and 4IR Council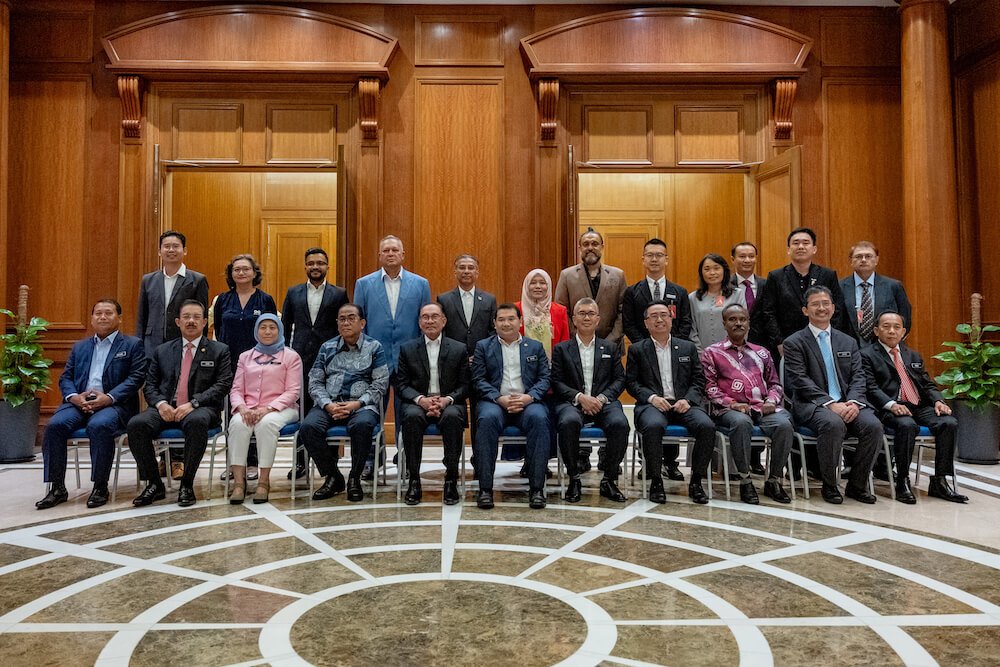 Congratulations to our Founder-CEO, Teacher Raj Ridvan Singh!
In a country that is going through a significant development, our Founder-CEO, Teacher Raj Ridvan Singh, has been appointed by the Prime Minister of Malaysia, YAB Dato' Seri Anwar Ibrahim, as an advisor to the Digital Economy and 4IR (Fourth Industrial Revolution) Council. This appointment marks a significant milestone in our journey to empower and transform the digital landscape of Malaysia.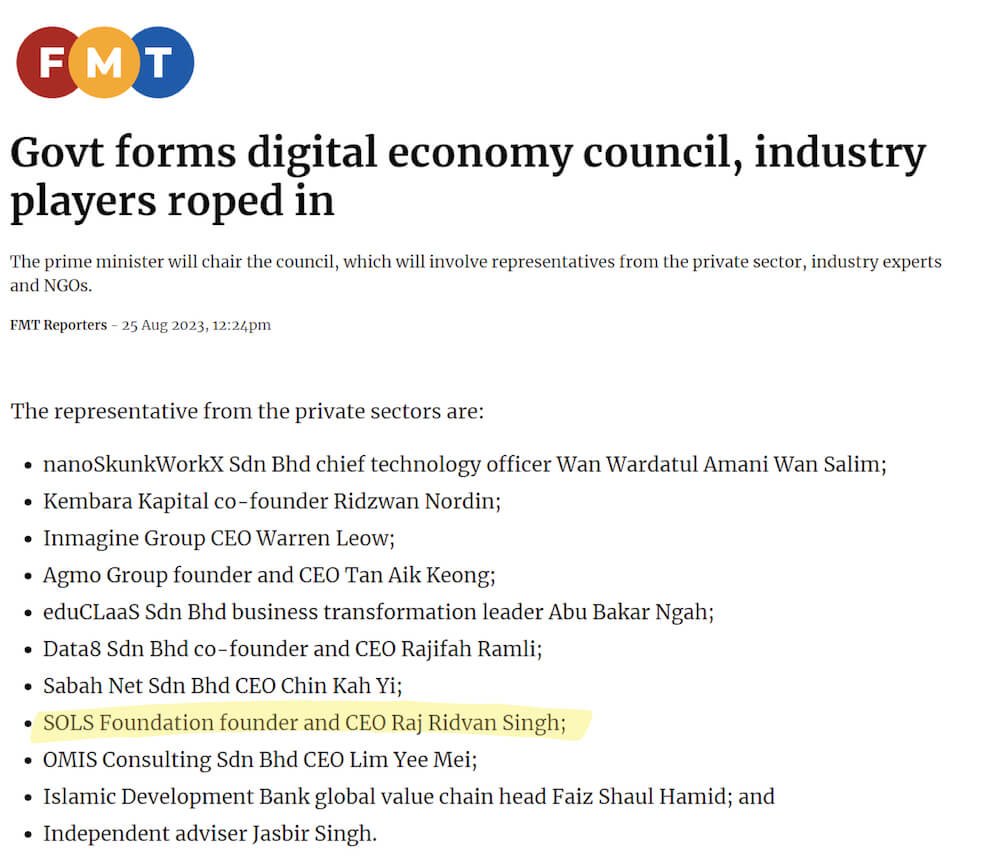 Read the full article here!
Empowering Malaysia's Digital Future
The Digital Economy and 4IR Council holds a pivotal role in shaping Malaysia's digital future. It is tasked with determining policies, executing strategies, and monitoring initiatives related to the digital economy. With Teacher Raj Ridvan Singh's inclusion in this council, we gain a unique opportunity to comprehend the nation's digital needs and actively contribute to fulfilling its digital and economic aspirations.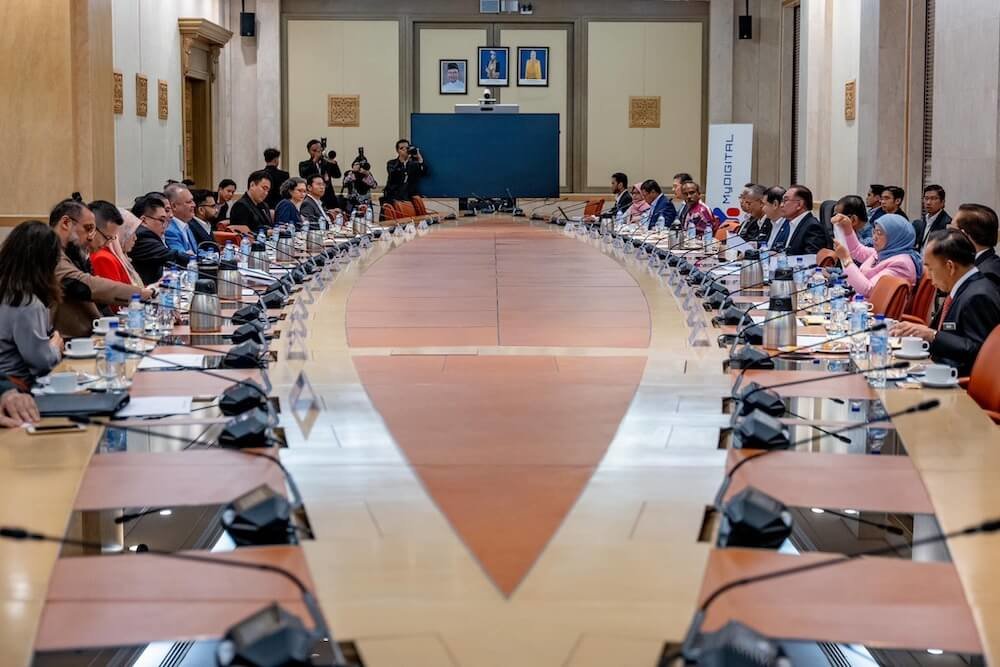 Driving Green Energy and Social Impact
Beyond its digital focus, this appointment also aligns with our broader mission. We are committed to assisting Malaysia in its transition to green energy, ensuring access to energy for marginalized communities such as the Orang Asli and Orang Asal, and creating green job opportunities for the B40 community.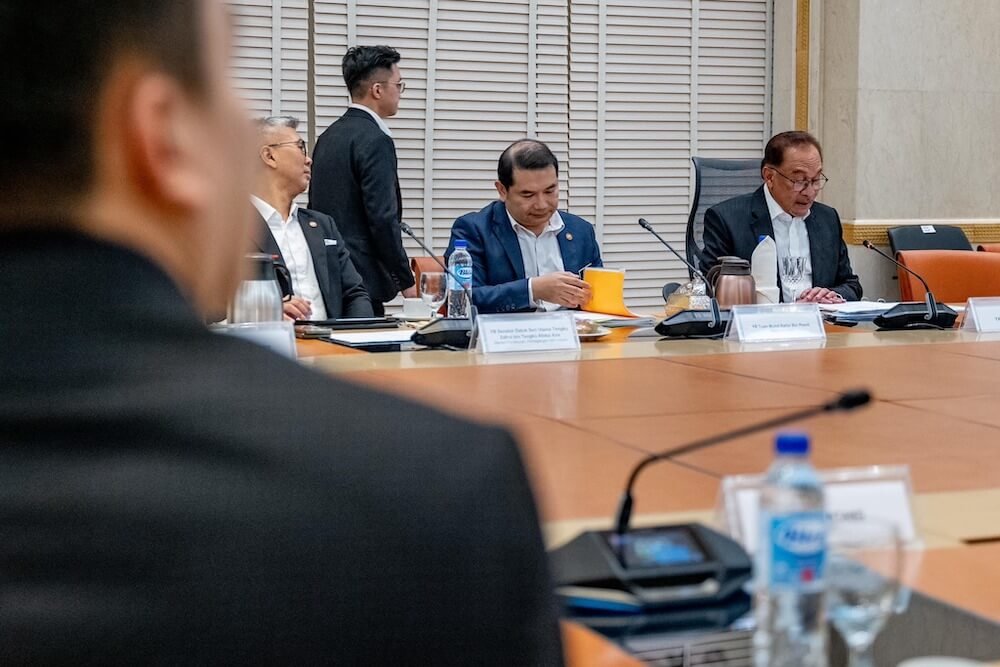 Towards a Sustainable Future
This appointment reinforces our commitment to sustainability, innovation, and social responsibility. By actively participating in the Digital Economy and 4IR Council, we aim to leverage digital technologies to drive not only economic growth but also social progress.
As we move forward, we remain dedicated to our core values of sustainability, empowerment, and community development. Our Founder-CEO's role as an advisor in the council strengthens our resolve to make a positive impact on Malaysia's digital and economic landscape.
Stay tuned for updates as we embark on this exciting journey towards a more digitally inclusive and sustainable Malaysia! Together, we can pave the way for a brighter and greener future for all.
Let Us Customize Your Solar
Fill in this form to claim your Free Power Study worth RM499.