Back to Blog List
5 Things To Know Before Choosing A Solar PV Company in Malaysia
24 November 2020
58 min read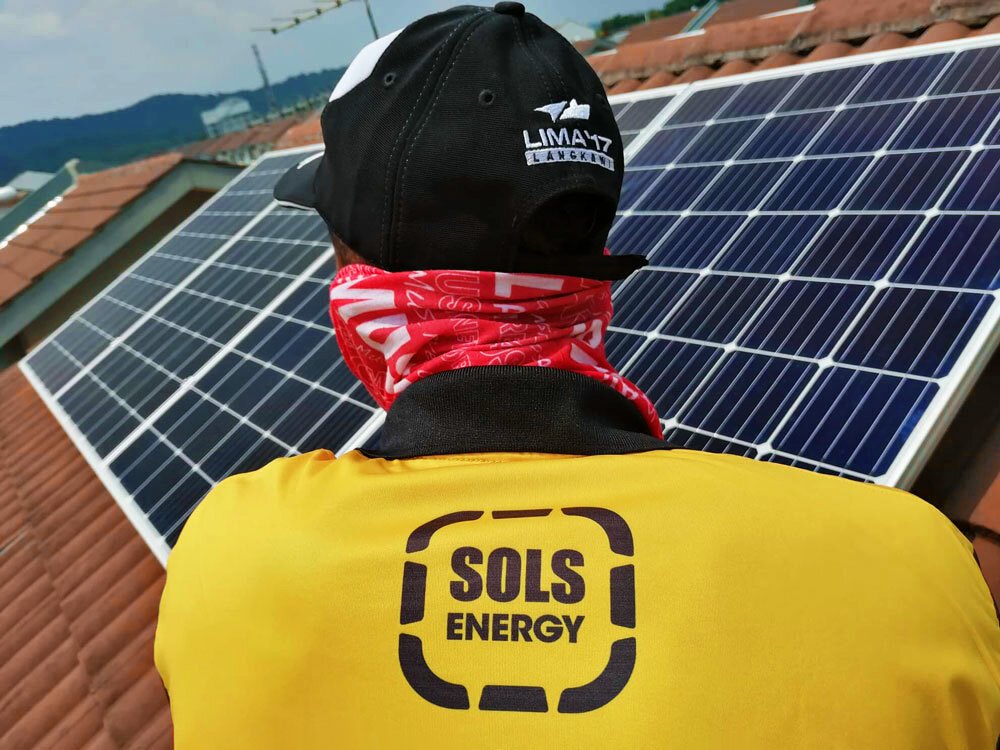 You've seen solar panel systems on posters; read about the benefits via advertisements and now someone you know has just installed their own system, and it looks GOOD.
You want in too. Before you randomly choose a company from the list on the internet, here are five things you should know before you call a solar PV company up for a quotation:
1. Do you have the budget?
Solar PV systems have a return on investment that you can see every month. Like any other investment, with patience, you can reap the rewards for years to come.
But how much money do you actually need to get one installed? There are too many variations to list down in this article, but here is an example of solar panel prices.
Quality of The Solar System
Lowest quality, 1.5 Kilowatt (kWh), no warranty: RM 3,000
Highest quality, 1.5 Kilowatt (kWh), 10 years manufacturing and 25 years performance warranty on the panels and 5 years warranty on the inverters: RM 15,000
Size of the Solar System
The difference is vast, and you have to check the quality, efficiency, size and warranty you are comfortable to invest in. A trustworthy solar company in Malaysia will need to check the size of your roof on top of reviewing your energy bills.
You also need to consider whether the company providing the warranty will still be around considering the longevity of the system.
Once you know this, it will be easier for you to determine which company can provide that assurance for you.
2. I have a roof, but does it get enough sun?
This is very important. If your roof does not get enough sun throughout the day, it may not have sufficient 'solar exposure' to justify the price of your solar panel system.
That's something you will need to check before you move forward. Getting a drone study done would instantly give you the information you need, but not all solar companies in Malaysia provide this service.
If you rent an apartment or live in a multi-unit building, you can look into shared or community solar panel systems. Discuss this with your building management first.
Now, if your roof does get enough sunlight to work with, check to make sure it is in good shape. Take care of any roof renovations or improvements before you do your solar installation. It will cost more time and money to disconnect your panels during the roof work and then put them up again afterwards.
3. High Quality vs. Value for Money?
Check on different online shopping platforms and you will find Solar PV system parts for ridiculously cheap. Some companies may have a more mid-range option while certain companies offer the highest quality and best performance systems.
Once a Solar panel system is installed, there isn't very much maintenance work. What you need to be aware of is the long-term durability, the effectiveness of the PV panels in converting the solar energy, and the ease of contacting your supplier in case of defects.
Do some research into quality options and brands for:
Solar PV Panels
Solar Inverters
Just as how you can never compare a luxury car to a cheaper car brand, it is a fact that the level of effectiveness, service and durability cannot be matched. Which one would you be comfortable investing in?
4. Who is your provider?
No matter who you hire to come into your home, you want to make sure they know what they are doing. Hiring a contractor with no qualifications could end up costing much more down the road, fixing their mistakes!
A solar PV installation is a home improvement project with the risks of electrical work.
Check the credentials and references of the installation company carefully and don't be afraid to get a few quotes before you sign a contract. Is the company you called an expert in residential installations? Are you looking for a quotation for your company offices/factory, or do you want a solar farm? Different providers are experts in different fields.
Other than making sure the solar company in Malaysia is legitimate and will be sticking around for the lifetime of your installation, why don't you look into their Corporate Social Responsibility (CSR) practices?
CSR is when a company operates in an ethical and sustainable way and deals with its environmental and social impacts. This means careful consideration of human rights, the community, environment, and society in which it operates.
Does your installation provider care about the social impact of their business, or is it all about the bottom dollar? Don't be afraid to inquire and align yourself with a business that cares as much as you do about building a better society.
5. Net Energy Metering (NEM)
Find out about what solar PV initiatives the Sustainable Energy Department Authority Malaysia (SEDA) has introduced to encourage Malaysia's Renewable Energy (RE) uptake.
You can find out more about NEM here: www.seda.gov.my/reportal/nem
Knowing about NEM before meeting with a solar installation company will help you ascertain if the company is informed about the scheme.
With regards to the five points listed above, any good solar company in Malaysia will be able to walk you through the process with all the information you need to make the best possible choice.
Sooner or later, all of us will be switching to solar to power our energy needs. Solar water heaters, solar cells and solar lighting will be the norm in every household. Learning more about solar systems is equally as important as finding the right company to provide you with the best service as we make the move towards renewable energy.
If you are looking for a company to guide you through the steps of powering your home with green energy, check us out at www.solsenergy.com.
Let Us Customize Your Solar
Fill in this form to claim your Free Power Study worth RM499.