We exist to make green energy a basic human right.
Our Vision
A world where green energy solutions are accessible and affordable to anyone, anywhere, for the betterment of now and our future generations.
Our Mission
To transition every home to green energy while providing energy access for homes without electricity and creating green jobs.
We Power To Empower
We power your home.
When you power your home with solar, you are not only saving on electricity bills but also creating a better, greener and more sustainable future for all.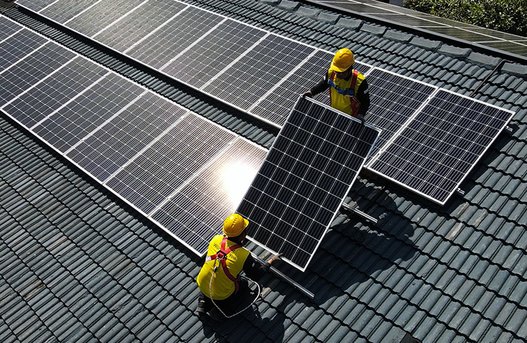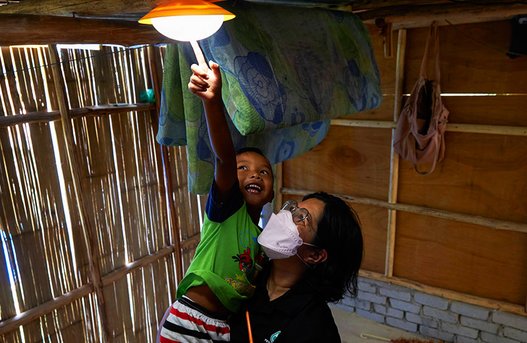 We empower rural Malaysia.
SOLS Energy installs a pico solar system for an Orang Asli / Orang Asal home that has no access to electricity every time a customer chooses to install solar with us. One-for-one.
We create an equitable future for the poor.
We hire from the B40 Orang Asli & Orang Asal communities with the aim to create green jobs that transitions them from poverty to middle-class outcomes. 30% of our profits are directed to the SOLS GreenImpact & SOLS Solar Academy.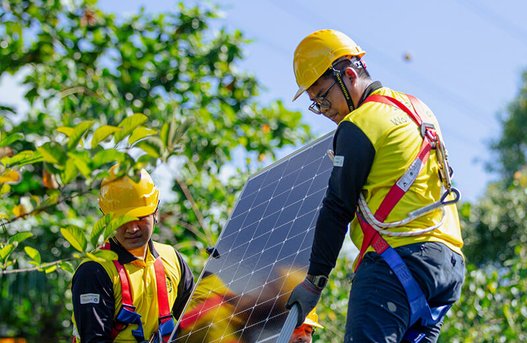 Our Story
Built with a vision by the founder of SOLS Energy and partners, to live on a planet where clean and affordable energy is accessible to anyone, anywhere, we have always wanted to free our community from fossil fuels for the betterment of future generations and to cope with the global climate crisis. SOLS Energy believes in being responsible to all, including our planet, so we strive to give you the best service, equipment, and pricing. We believe in win-win-win situations whereby everyone benefits and no one loses.
Today, with more than 1200 projects and over 8MV deployed, SOLS Energy is the leading green solutions company for residential homeowners in Malaysia, and we are rapidly growing in the SME sector.
Our Credo
People. Planet. Prosperity

Be Happy & Grow
Growth, happiness and development mindset, with work-life balance.

Be Excellent
Speed of delivery with high-quality implementation.

Be Responsible
We are inclusive and always responsible to our team and those we serve.
Be Agile
Always open to change, question, and experiment. Not afraid to make mistakes and learn fast.

Be Zero Waste
Smart use of resources and zero waste.

We are Kind & Respectful
Always communicating with respect, kindness and empathy.

We Care
We genuinely care about our team and those we serve.

We Take Ownership
We are all responsible for success. We only win as a team.

We are Partners
Compensation that is competitive, generous and within our means.

We Create Impact
We serve, educate and empower the B40. Our Impact Organizations direct 30% or more of profits towards B40 programmes.
Our Promises
To Our Employees
We will always invest – in your talent, growth, development and well-being. We will work hard to provide opportunities to flourish and to combine an attractive salary with meaning, purpose and a supportive work-life culture. We trust you and give you the freedom and space to make decisions and build upon your ideas. We will go through dynamic ways with you. We have your back: as a sparring partner, a mentor, a friend and an ally.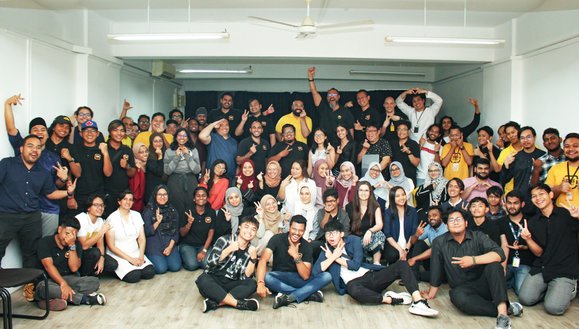 To Our Customers
We will be the green energy company that you love. We will do everything to help you make responsible and wise decisions. We promise transparency in all our processes and help you understand the complexity and benefits of sustainable energy in a convenient way. We will always be there for you and support you in every possible way to make a safe and viable investment in yourself, your family, your company, the future generation, and the planet.
To Our Partners
We will stand by your side – no matter what. We won't simply say we cannot do it; we will find a way to make it possible. We stay fun to work with and support you as an innovative, dynamic and dedicated team. We keep on looking at the broader perspective and promise to stay true to our cause: seeing the profit and prioritising the benefits of our communities and mother earth.