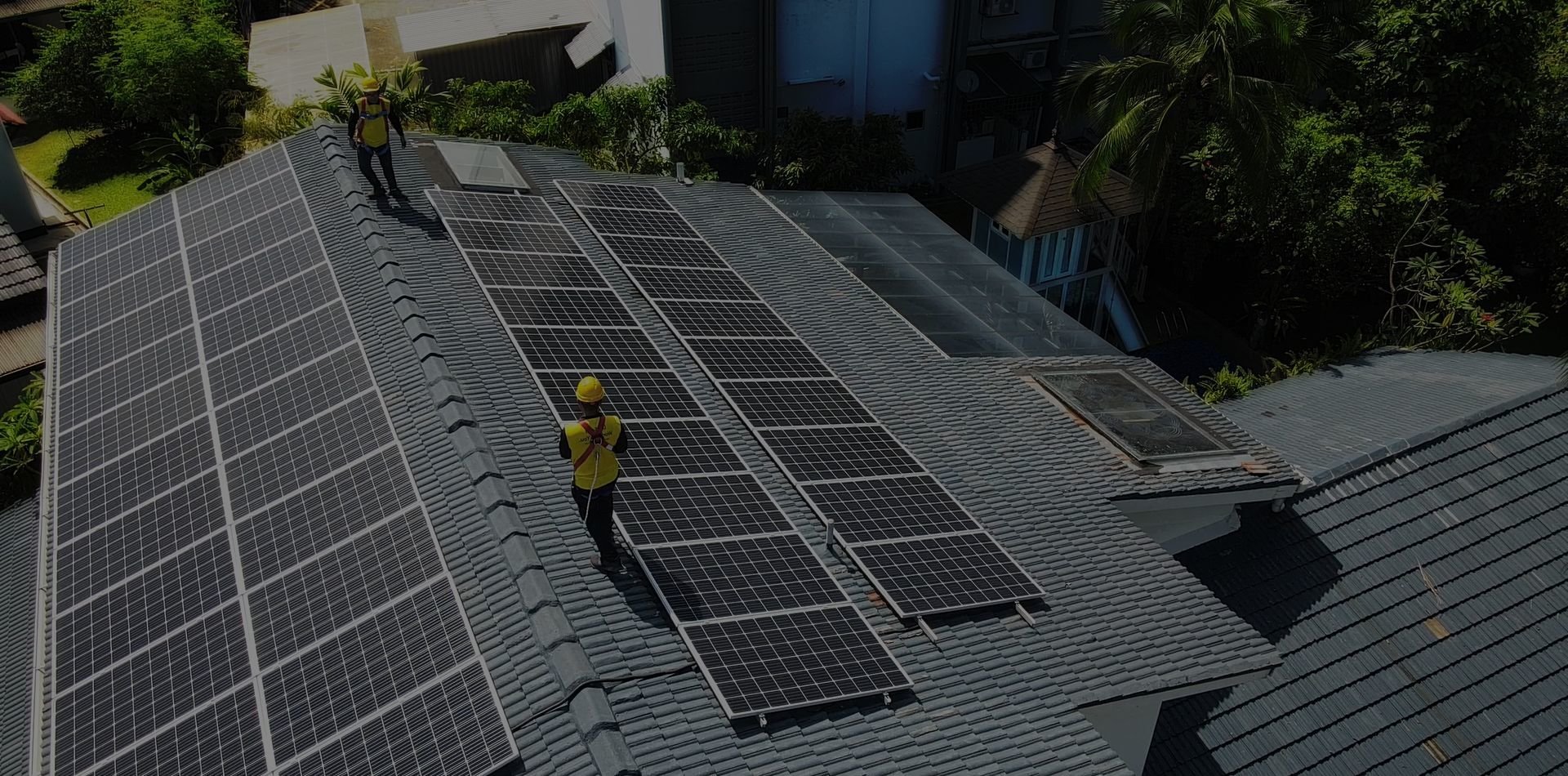 Have Questions?
018-355-5247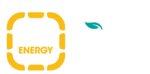 The Gentari Solar Subscription Programme powered by SOLS Energy is currently only available to Petronas Employees in this first phase and will be made available to the public soon.
Meanwhile, if you're interested to get solar for your home, fill out the form below.
Transforming the lives of our partners. See what they have to say.
89%
in electricity bill savings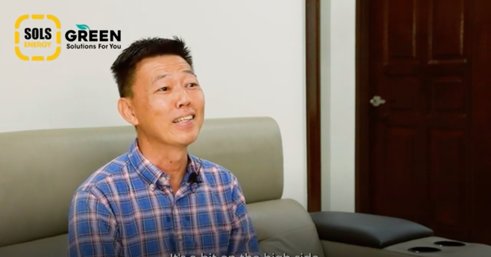 Mr Pang, Seremban
Before solar
RM398
After solar
RM42
Watch the video
90%
in electricity bill savings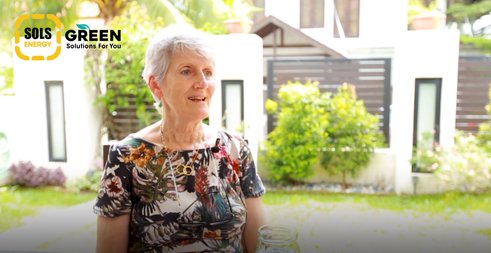 Ms Catriona, Selangor
Before solar
RM300
After solar
RM29
Watch the video
89%
in electricity bill savings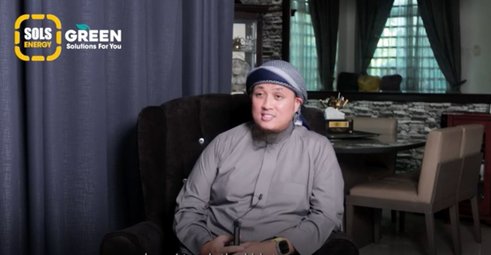 Mr Farih, Kuala Lumpur
Before solar
RM650
After solar
RM68
Watch the video
Our customers save up to 98% monthly!
Here are REAL before & after solar TNB bills: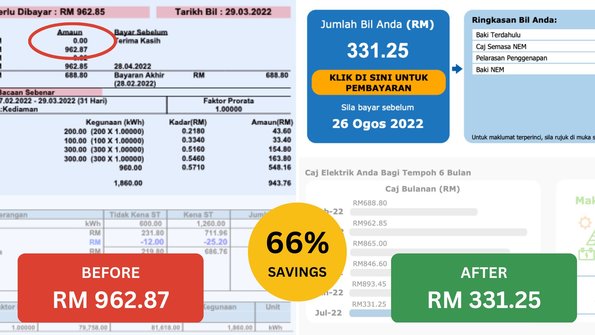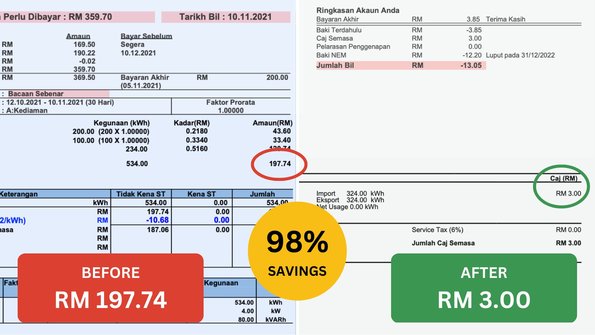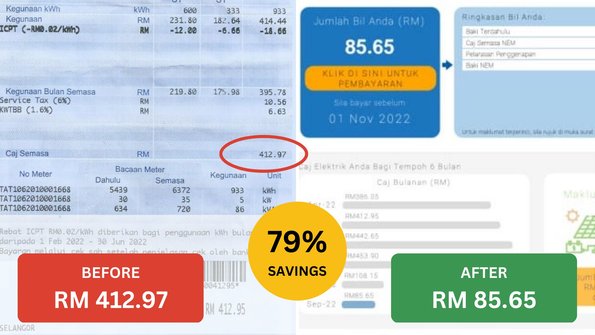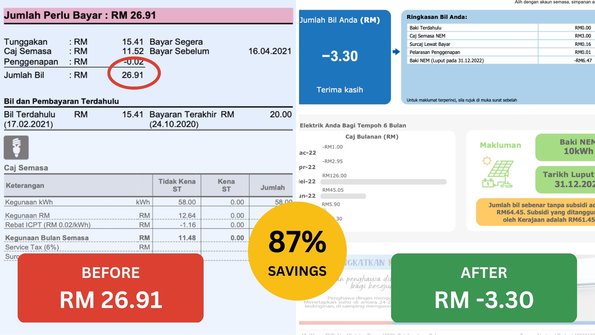 Why over 1,300 Malaysian homeowners chose SOLS Energy

No. 1 Home Solar Company in Malaysia
We are not the biggest Solar Company but we are the best and have the most amount of Home installations in Malaysia. #numberOne

Personalised Service
Our expert Solar Engineers offer one-on-one consultations to guide you through all the complexities and details of solar—from understanding your energy bills to installation and more. #onlyforyou

Our Guarantee - We monitor your system daily for 20 years
Our industry-leading proactive solar monitoring gives you peace of mind for the life of your SOLS Energy solar system. We monitor your system daily to ensure you're taking full advantage of the sun. #247monitoring

We are the only Solar company Backed by PETRONAS
They vetted many but picked us for our business model, technology behind everything we do and our Orang Asli qualified installers. #backedbythebest

In-house Installation Team - ensuring quality & lasting installations
We design, we install, we maintain. We work with Malaysian Orang Asli, Orang Asal and B20 Youth who are trained, qualified and experienced to install solar for your home. #kitajagakita

We are 24-7 – Lightning Fast Installation!
We install your system within 24 days of approval and 7 hours to complete. - Fastest in Malaysia to install. If we don't install in time, we pay for your TNB bill. #fastest
4 easy steps to start your solar journey

Step 1
Book a FREE solar consultation with one of our solar experts to get your estimate savings, ROI and payback period.

Step 2
Leave the NEM application to our operations team - efficient, accurate and hassle-free.

Step 3
Get your solar PV system installed within 24 days. Installation only takes 7 hours - completed within the same day.

Step 4
Power your home with clean energy and enjoy up to 90% savings on your electricity bill.