Back to Careers List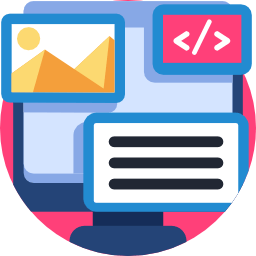 Web Application Developer
Full-Time
Kuala Lumpur
RM 4,500 - RM 9,000
Salary
About the Role
As a tech team, we deliver various applications and software for Education Technology, Renewable Energy and even Electric Vehicle charging. We are looking for Web Application Developers ready to work on various projects with an agile global team.
Your role in our team will be to work closely with our Senior App Developer to deliver seamless web apps that are user-focused, user-driven and bug-free.
Job Description
Develop and manage projects independently
Build & manage custom-coded portals from scratch
Upgrade & maintain portal; frontend & backend of the website as well as a cloud platform.
Job Requirements
Skills & qualifications:
Completion of assigned tasks in the defined time frame.
Ability to learn quickly on the job with minimal supervision
Bug-free code delivery
Ability to be highly productive within a remote team environment
Currently pursuing or has a Diploma/Degree in Software, Programming or relevant fields
Ability to understand and use data to drive decisions
Ability to manage workload and deadlines efficiently
Ability to adopt new technologies/software efficiently
Analytical and problem-solving skills
Exceptional communication and project management skills
Must have hands-on experience with the following skills:
Typescript
JavaScript, ES6, ES7, Promises
GIT, GITHUB
NodeJs
React Js, hooks
Next.Js
Nest JS
Angular
TailwindCSS
Google cloud platform, Cloud functions
Digitalocean Platform, SSH, Command Line Tools
Firebase platform
NoSQL
Postgresql, MySQL Databases
MongoDB
Redux
React Material UI
API, Web services
REST API , JWT
Qwik
Builder.io
HTML, CSS
Google Material Design
Bootstrap
Server Side: Node.js with Express or NestJS for API and server-side rendering, various distributed node.js microservices
Modern Web Developer flow, ES6, ES7
Create complete web portals and web services, frontend and backend with API.
What's in it for me?
Career progress potential in an ever-evolving hyper-growth startup
Working in an agile-driven environment with exciting green solutions innovations.
Being a part of an impact organization and knowing that every aspect of work you do helps to support the B40 communities across Malaysia
About our Company
SOLS Energy is a #madetoimpact organization. We believe in creating a sustainable future with the power of the sun at our backs. We are a leading solar energy provider in Malaysia on a mission to equip homes with the latest in solar technology helping people save money while saving the planet. We are a Petronas backed venture which has grown considerably over the past 3 years and are now charting the next stage of our growth. SOLS Energy also runs the first Solar Academy in Malaysia that offers technical skills in the solar industry and personal development training programs to local youth.