Back to Careers List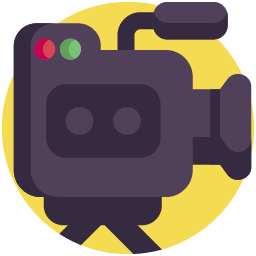 Videographer / Photographer Intern
About the Role
With all the projects that we are working on at SOLS Energy, there are always stories to tell, and we are always looking for creative ways to tell them. The videographer intern will work for the SOLS Energy Marcomms department, with a large focus on shooting, editing and producing videos of our various projects around Kuala Lumpur and occasionally around Malaysia. Other tasks will include learning, planning and executing strategies with the team through multichannel video marketing campaigns.
Job Description
Handle all photography needs of the organization as needed, photo editing, and impromptu, offsite photography needs;
Managing the shooting, production, editing, and archiving responsibilities of high-quality photography for multiple platforms (web, print, social media);
Develop high quality imagery to supplement the intersections of multimedia projects, managing photography coverage for report and historical purposes and to help people understand the impact of programmes in near real time.
Support Communication team and Programme representatives for day to day and emergency situations;
Supplementing social media teams and experience managing a variety of platforms, including YouTube, Instagram, Twitter, Facebook and Snapchat, and experience leveraging such platforms to expand the reach of imagery;
Travel to project locations around Malaysia to cover stories and events;
Ensure all content is in line with the organization's branding policy or requirements from Partners/Clients.
Job Requirements
No minimum education requirement, but tertiary education is preferred
Able to commit to a minimum of 6 months to gain full exposure;
Experience in the related field will be an added advantage
Proven videography / photography experience. Please include a portfolio of previous work;
Competent in video and photo editing software;
High English proficiency;
Able to travel to other locations for filming and photoshoots.
What's in it for me?
On-job training and mentorship from industry professionals.
Letter of Recommendation, upon excellent performance.
Working in an agile driven environment with individuals from all walks of life
Being a part of a #madetoimpact organization and knowing that every aspect of work you do helps to support the B40 communities across Malaysia.
About our Company
SOLS Energy is a #madetoimpact organization. We believe in creating a sustainable future with the power of the sun at our backs. We are a leading solar energy provider in Malaysia on a mission to equip homes with the latest in solar technology helping people save money while saving the planet. We are a Petronas backed venture which has grown considerably over the past 3 years and are now charting the next stage of our growth. SOLS Energy also runs the first Solar Academy in Malaysia that offers technical skills in the solar industry and personal development training programs to local youth.