Back to Careers List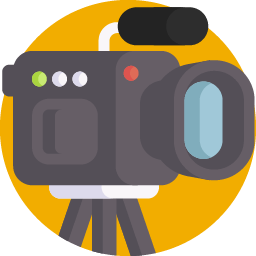 Videographer / Photographer Executive
Full-Time
Kuala Lumpur
RM 3,000 - RM 4,000
Salary
About the Role
The Videographer is primarily responsible for the planning, shooting and editing of all videos required by the organisation. The videographer works closely with the Comms team to harness the power or communication to share our stories. It requires a candidate that is passionate about using visual storytelling to create impact.
Job Description
Work closely with the social media team to create video content for various platforms such as Facebook, Instagram, YouTube etc.
Strategise & plan video shoots and work collaboratively cross-department/team to acquire talents and products/props needed for the shoot.
Working closely with the project management team to meet production schedules and deadlines.
Video shoot, edit and produce videos for web and mobile platforms.
Monitor camera footage, dialogue, sound effects, graphics and special effects.
Continuously discover and implement new editing technologies and industry's best practices to maximise efficiency.
Brainstorm video concepts and create storyboards and scripts to be reviewed by the marketing communication team.
Upload and organise video files to Dropbox, Drive or hard disks
Maintain video-production equipment (e.g., cameras and microphones)
Job Requirements
Diploma / Bachelor Degree in, Advertising Media Art / Design / Creative Multimedia, Mass Communication or equivalent field.
Minimum of 3-5 years working experience in Videography & Photography
Proficient in Adobe's editing software (Premiere Pro, After Effect, Audition, Photoshop & Lightroom)
Familiar with audio clean-up, audio mastering, lighting setup, white balance levels, and colour correction.
Working knowledge and implementation of Google Suites, computers and current communication technology as work tools.
High English proficiency (written and verbal), Bahasa Malaysia a plus
Ability to work independently, as well as part of a multidisciplinary team;
Please note that we primarily consider applicants who submit a portfolio of work.
What's in it for me?
Job Advancement - An opportunity for growth; personally and professionally.
Create Real Impact - Know that the work you do changes lives every single day.
Work in the New Normal - Use technology to increase work productivity and effectiveness.
About our Company
SOLS Energy is a #madetoimpact organization. We believe in creating a sustainable future with the power of the sun at our backs. We are a leading solar energy provider in Malaysia on a mission to equip homes with the latest in solar technology helping people save money while saving the planet. We are a Petronas backed venture which has grown considerably over the past 3 years and are now charting the next stage of our growth. SOLS Energy also runs the first Solar Academy in Malaysia that offers technical skills in the solar industry and personal development training programs to local youth.