Back to Careers List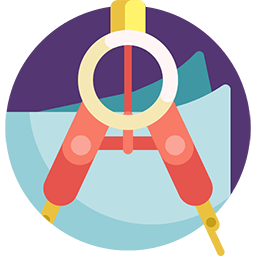 Technical Drawing Executive
Full-Time
Kuala Lumpur
RM 2,000 - RM 3,000
Salary
About the Role
To handle all technical drawing works
To handle all necessary technical documentation works
To assist the technical team, with post-installation tasks when required
Job Description
Primary role:
To prepare all proposal layouts for Sales Engineers
To prepare technical drawing for NEM application
To prepare finalized installation layout for the installation team
To prepare structural drawings for endorsement purposes
To prepare T&C documentation for submission to TNB and SEDA
To generate and document inverter warranty certificates
Secondary role:
Data Management for all drawings
Assist with inverter registration, system update and alarms monitoring
Assist with ad hoc tasks as advised by supervisor
Job Requirements
Minimum Bachelor's Degree in Engineering (Electrical, Electronics, Mechanical, Environmental), or equivalent
Minimum experience of 1-2 years using drawing software (AutoCAD, CorelDRAW, etc)
Minimum experience of 1-2 years in using Simulation software for Solar PV system (PVsyst)
Knowledge in Solar PV system and Renewable energy
Experience working in technical designs, installation and monitor system performance
Working experience in Solar PV Grid-connected Design and Installation will be an added advantage
Good proficiency in English and Bahasa Malaysia (oral and written);
Must have the ability to report to work on a regular and punctual basis;
Excellent people and communication skills;
Working knowledge and implementation of Google Suites, computers and current communication technology as work tools.
Ability to understand Technical terms and able to put explain and apply the rules into work.
Ability to work with minimal supervision and work independently, self-driven and proactive as well as part of a multidisciplinary team;
Proven ability in the areas of organisation skills, conflict resolution, advocacy and group facilitation;
What's in it for me?
Competitive remuneration package.
Working in an agile-driven environment with individuals from all walks of life
Being a part of a #madetoimpact organization and knowing that every aspect of work you do helps to support the B40 communities across Malaysia.
Career growth potential in an ever-evolving startup.
Be part of the strategic decision-making process in guiding this startup to unlock the next level of growth.
About our Company
SOLS Energy is a #madetoimpact organization. We believe in creating a sustainable future with the power of the sun at our backs. We are a leading solar energy provider in Malaysia on a mission to equip homes with the latest in solar technology helping people save money while saving the planet. We are a Petronas backed venture which has grown considerably over the past 3 years and are now charting the next stage of our growth. SOLS Energy also runs the first Solar Academy in Malaysia that offers technical skills in the solar industry and personal development training programs to local youth.