Back to Careers List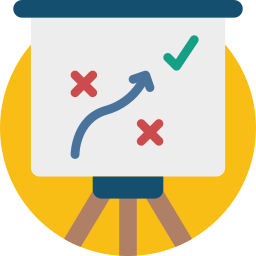 Strategy Associate Intern
About the Role
We are hiring a Strategy Associate Intern who is passionate about renewable energy. The job of a strategy intern is to assist with administrative and research work required for strategic management projects. In this position, your duties are to provide business research and data collection to develop an analysis of how to improve an aspect of the company's management or efficiency. You also prepare reports for senior strategists to help with drafting communications for internal and external distribution. Your responsibilities also include filing documents, delivering reports, and performing other clerical tasks.
Job Description
You will execute research asks and uncover insights to fuel the strategy process and support the crafting of strategic deliverables, both creative and analytical. You will gain an in-depth understanding of how to build trusted relationship with peers and managers and how to be nimble in your thinking about organisational problems
Recognize current marketing trends, new technology solutions, and competitive strategies – and display into new marketing ideas for clients
Collaborate and develop a trusted relationship with peers and managers
Support organizational value delivery through a mix of best-practice solutions, skills, capabilities, and original thinking
Combine business, design, and creative thinking to produce quality and attractive presentation decks
Create detailed competitive analysis comparisons from multiple sources
Provide support to the strategy team to maximize research capabilities.
Job Requirements
You must have a strong passion for problem solving; and desire to learn how businesses, brands and customers interact; and an appreciation for the rapidly evolving role that data and technology play in this relationship. You must possess the ability to identify business growth opportunities and develop strategic recommendations to support the growth the organization
Rising Junior or Senior pursuing a Bachelor's degree OR related experience
Proficient in MS office/ Google suite presentation creation and storytelling
Strong listening and communication skills, both orally and written, with the ability to express ideas clearly and concisely
Passionate about learning new technologies and applying them in your daily job
Ability to connect technology with measurable business value
Resourceful, entrepreneurial, and comfortable dealing with ambiguity
What's in it for me?
Exposure to actual working environment
Allowance RM500
Remote working
4 days/ week (Monday - Thursday)
About our Company
SOLS Energy is a #madetoimpact organization. We believe in creating a sustainable future with the power of the sun at our backs. We are a leading solar energy provider in Malaysia on a mission to equip homes with the latest in solar technology helping people save money while saving the planet. We are a Petronas backed venture which has grown considerably over the past 3 years and are now charting the next stage of our growth. SOLS Energy also runs the first Solar Academy in Malaysia that offers technical skills in the solar industry and personal development training programs to local youth.