Back to Careers List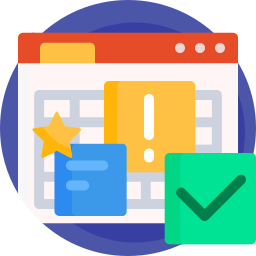 Solar Assistant Project Manager
Full-Time
Kuala Lumpur
RM 5,000 - RM 6,000
Salary
About the Role
At SOLS Energy, we are always looking to strengthen our organisation by adding the best available talent to our staff. We are seeking an Installation Manager to support the management and supervision of photovoltaic (PV) installation teams to ensure projects are completed on time while complying to the safety standards.
It is the responsibility of the Installation Manager to head the coordination and executions of photovoltaic (PV) solar installation. The Installation Manager need to have excellent communication skills to direct their staff to perform specific duties. The Installation Manager is also responsible for setting work schedules, tracking costs, training installers on proper solar installation procedures, and check the quality of finished work.
Job Description
Supervise the scheduling of installations according to internal SOP's set by the organisation.
Manage the movement and coordination of installation teams based on the available logistics and manpower.
Head responsibility to plan, schedule, oversee vendors and external installers.
Liaise and coordinate with vendors and outsourced partners to ensure installations can be completed successfully.
Manage post-installation issues with the Installation and Customer Success department by organising prompt response to clients who are under guarantee.
Work closely with the Operations, Procurement and Sales Department in ensuring that all department are providing information that is unified.
Supervise the work quality of the team by assessing performance of installers.
Supervise hiring, recruiting and training needs for the installation team.
Monitor and organise purchase of consumables.
Maintain a monthly petty cash for daily expenses (petrol and tolls).
Monitor equipment and goods for scheduled installations at the warehouse.
Organize and ensure upkeep of the warehouse.
Able to travel outstation if required.
Job Requirements
2-3 years of on field experience supervising solar PV installations (residential or/and commercial)
Good time management and excellent problem-solving skills.
Excellent interpersonal and communication skills.
Ability to communicate issues clearly and concisely to the management team.
Eye for detail and identifying problems.
Ability to work with a wide range of individuals involved in program management.
Willing to work outside of comfort zone.
Continued professional development to stay current with changing technology.
Working knowledge of Google Suite or similar office software as work tools.
Affinity with the mission and values of SOLS Energy.
What's in it for me?
Competitive remuneration package including attractive commission scheme.
Working in an agile-driven environment with individuals from all walks of life
Being a part of a #madetoimpact organization and knowing that every aspect of work you do helps to support the B40 communities across Malaysia.
Career progress potential in an ever evolving hyper-growth startup.
About our Company
SOLS Energy is a #madetoimpact organization. We believe in creating a sustainable future with the power of the sun at our backs. We are a leading solar energy provider in Malaysia on a mission to equip homes with the latest in solar technology helping people save money while saving the planet. We are a Petronas backed venture which has grown considerably over the past 3 years and are now charting the next stage of our growth. SOLS Energy also runs the first Solar Academy in Malaysia that offers technical skills in the solar industry and personal development training programs to local youth.