Back to Careers List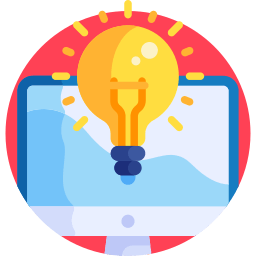 Senior Innovation Manager
Full-Time
Kuala Lumpur
RM 3,000 - RM 5,000
Salary
About the Role
As the Senior Innovation Manager, you will be responsible for the effective and efficient day-to-day management and organisation of the Chief Innovation Office's (CINO) activities and business. This will include acting as the main point of contact for the CINO, time management, organising and supporting high-level senior meetings and report and presentation writing. The candidate will be coached about community building, innovation, startup ecosystem and entrepreneurship.
The candidate will have a proactive approach and possess exceptional organisational, prioritisation and communication skills with the ability to use their own initiative to prioritise and manage complex tasks and projects.
The candidate will be required to maintain an understanding of the CINO's strategic priorities and the priorities of SOLS Group (SOLS247, SOLS Energy, ChargeSingh, KakiDIY) and apply this awareness to support the CINO.
Job Description
Go getter on research, managing and presenting projects related to the company's strategic priorities.
Ensuring meeting schedules and papers for the CINO are received and available in good time to allow the necessary briefing and sourcing of further information if required.
To circulate any pre-reading and log actions where required.
To keep excellent records of key meetings and decisions made as appropriate.
To be responsible for taking the minutes at the CINO's Executive team meetings or other meetings as and when required.
To deal with incoming email and event invites, assessing its significance and ensuring that the CINO is engaged only with essential items that require their attention, and where necessary draft correspondence on behalf of the CINO.
To undertake specific project work and any other duties appropriate to the grade and as required by the CINO.
To be able to represent CINO / the company in social events and face-to-face meetings
Job Requirements
Good understanding about community building, maker movement, startup ecosystem and innovation.
Proven experience in a similar role, preferably providing high-level administrative and/or personal support to a senior executive/including notes taking.
Experience of answering and actioning complex diverse queries using a wide range of information sources.
Strong IT Skills in Google G Suite, particularly Sheets, Docs, Slides and creative tools such as Canva, ChatGPT.
Ability to work under pressure whilst maintaining accuracy in their work.
Enthusiasm and a can-do attitude with a strong work ethic, using initiative and creativity to address challenges and meet deadlines.
Excellent communication and influencing skills, including excellent spoken and written English, in formal documents, briefs, letters, emails and other communications.
Proactive approach with the ability to work independently and flexibly, managing and prioritising own workload.
Good planning and organisational skills with excellent attention to detail.
Ability to work with colleagues at all levels, within and outside the organisation, representing the CINO and company, being responsive, polite, friendly and efficient.
Commitment to excellent customer service and continuous improvement.
Commitment to equality, diversity and inclusion, actively addressing areas of potential bias
What's in it for me?
Competitive remuneration package.
Working in an agile-driven environment with individuals from all walks of life
Being a part of a #madetoimpact organization and knowing that every aspect of work you do helps to support the B40 communities across Malaysia.
Career growth potential in an ever-evolving startup.
Be part of the strategic decision-making process in guiding this startup to unlock the next level of growth.
About our Company
SOLS Energy is a #madetoimpact organization. We believe in creating a sustainable future with the power of the sun at our backs. We are a leading solar energy provider in Malaysia on a mission to equip homes with the latest in solar technology helping people save money while saving the planet. We are a Petronas backed venture which has grown considerably over the past 3 years and are now charting the next stage of our growth. SOLS Energy also runs the first Solar Academy in Malaysia that offers technical skills in the solar industry and personal development training programs to local youth.