Back to Careers List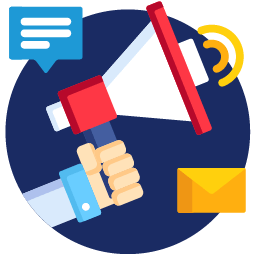 Senior Digital Marketing Manager
Full-Time
Kuala Lumpur
RM 8,000 - RM 12,000
Salary
About the Role
The Senior Digital Marketing Manager will support our mission by developing, implementing, tracking and optimising our digital marketing campaigns across all digital channels. As a Digital Marketing Manager, you should have a strong grasp of current marketing tools and strategies and be able to lead integrated digital marketing campaigns from concept to execution.
Job Description
Plan and execute all digital marketing, including SEO/SEM, marketing database, email, social media and display advertising campaigns.
Design, build and maintain our social media presence.
Measure and report performance of all digital marketing campaigns and assess against goals.
Identify trends and insights, and optimise spend and performance based on the insights.
Utilize strong analytical ability to evaluate end-to-end customer experience across multiple channels and customer touch points.
Instrument conversion points and optimise user funnels.
Job Requirements
5 years experience in the digital marketing field. (Preferably in Telco or FMCG).
Knowledge of market research practices and techniques.
Knowledgeable on principles, practices and techniques of marketing strategies.
Project management experience including financials and P/L.
Experience running large scope projects with cross-over departments and large teams.
Demonstrable experience leading and managing SEO/SEM, marketing database, email, social media and/or display advertising campaigns.
Highly creative with experience in identifying target audiences and devising digital campaigns that engage, inform and motivate.
Experience with optimising landing pages and user funnels.
Experience with A/B and multivariate experience.
Solid knowledge and application of website analytics tools (ex: Google Analytics, WebTrends, NetInsight, etc)
Experience in setting up and optimising Google Adwords and Meta campaigns.
Able to communicate information from data about user experience and pain points to inform product strategy.
Able to work with supporting teams and departments and source competent vendors to launch campaigns on time and on budget.
Good command of written, visual and non-verbal communication.
Strong analytical skills and data-driven thinking.
Adaptable and creative problem-solving.
Minimum Bachelors degree in Marketing, Comms & Media or equivalent.
What's in it for me?
Competitive remuneration package.
Working in an agile driven environment with individuals from all walks of life
Being a part of a #madetoimpact organization and knowing that every aspect of work you do helps to support the B40 communities across Malaysia.
Career growth potential in an ever evolving startup.
Be part of the strategic decision making process in guiding this startup to unlock the next level of growth.
About our Company
SOLS Energy is a #madetoimpact organization. We believe in creating a sustainable future with the power of the sun at our backs. We are a leading solar energy provider in Malaysia on a mission to equip homes with the latest in solar technology helping people save money while saving the planet. We are a Petronas backed venture which has grown considerably over the past 3 years and are now charting the next stage of our growth. SOLS Energy also runs the first Solar Academy in Malaysia that offers technical skills in the solar industry and personal development training programs to local youth.