Back to Careers List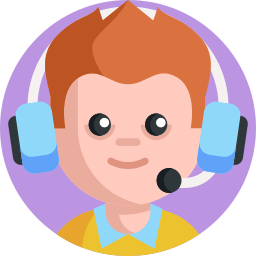 About the Role
As the Sales Support intern, you will assist the sales team with pre-sales tasks, including document collection and product information preparation.
Job Description
Data Management:
Maintain accurate and up-to-date customer information and sales records in our CRM system.
Update contact details, opportunities, and interactions with clients.
Pre-Sales and Post-Sales Assistance:
Assist the sales team with pre-sales tasks, including document collection and product information preparation.
Support post-sales activities, ensuring a smooth transition from document collection to the installation of systems.
SOP Adherence:
Ensure that all standard operating procedures (SOPs) are followed diligently as clients move through the sales pipeline.
Collaborate with team members to streamline and improve SOPs as needed.
Client Communication:
Respond promptly and professionally to client inquiries.
Provide product information, status updates, and issue resolution as required to enhance the client experience.
Process Improvement:
Actively seek opportunities to improve sales processes and contribute to team efficiency.
Suggest and implement process enhancements where applicable.
Job Requirements
Currently enrolled in a bachelor's program, preferably in Business Administration, Sales, or a related field.
Strong attention to detail and data accuracy.
Effective communication and interpersonal skills.
Eagerness to learn and contribute to a fast-paced sales environment.
Ability to follow established procedures while identifying areas for improvement.
Basic knowledge of CRM systems is a plus.
What's in it for me?
Internship Allowance (yes we pay our interns!)
On-job training for position-related tasks.
Letter or recommendation upon excellent performance.
Mentorship by industry professionals
Working in an agile-driven environment with individuals from all walks of life.
About our Company
SOLS Energy is a #madetoimpact organization. We believe in creating a sustainable future with the power of the sun at our backs. We are a leading solar energy provider in Malaysia on a mission to equip homes with the latest in solar technology helping people save money while saving the planet. We are a Petronas backed venture which has grown considerably over the past 3 years and are now charting the next stage of our growth. SOLS Energy also runs the first Solar Academy in Malaysia that offers technical skills in the solar industry and personal development training programs to local youth.