Back to Careers List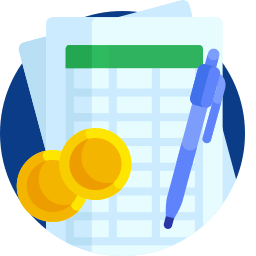 About the Role
The Sales Support Executive is a front-liner of our mission. As a Sales Support Executive, you will be responsible for a crucial supporting role to the Sales team in ensuring each deals closed are successfully executed. He / She will champion and own the crucial steps e.g. document & payment collection, liaising with Operations & Sales team towards installation of the Solar PV system at client's residence. The key ingredient to excel in this role is discipline, engaging, self motivated and highly organized. Experience in Renewable Energy is preferred.
Job Description
Assists the client to improve before and after sales service.
Collecting SEDA registration documents from the client and processing documents for SEDA application.
Creating SOPs for the department.
Ensure the documents are collected.
Ensure a smooth process for pre-sales.
Collect Pre-Installation Checklist.
Assist in pre sales tickets and post sales tickets and make sure internal SOPs are up-to-date and client-centric.
Job Requirements
Working knowledge and implementation of Google Suites, Computers and current communication technology as work tools.
Required skill(s): Communication and Training, Good interpersonal skills, Proactive attitude, comfortable with communal living and respectable business knowledge, Able to perform in an interdisciplinary professional team, as well as working independently when appropriate.
Must have the ability to report to work on a regular and punctual basis, despite working in a flexible schedule.
Passionate in community development and management in both individual and wide community intervention.
Ability to establish and maintain cooperative and effective working relationships with others.
Understanding of SOLS Energy values, principles and objectives and demonstrated ability to put them into practice in the workplace.
Proven ability in the areas of organization skills, conflict resolution, advocacy and group facilitation.
Ability to work independently, as well as part of a multidisciplinary team.
Required language(s): Bahasa Malaysia, English.
Strong proficiency in English and Bahasa Malaysia is essential (oral and written).
Possess at least STPM/Diploma or equivalent.
What's in it for me?
Competitive remuneration package and attractive commission structure.
Working in an agile driven environment with individuals from all walks of life.
Being a part of a #madetoimpact organization and knowing that every aspect of work you do helps to support the B40 communities across Malaysia.
About our Company
SOLS Energy is a #madetoimpact organization. We believe in creating a sustainable future with the power of the sun at our backs. We are a leading solar energy provider in Malaysia on a mission to equip homes with the latest in solar technology helping people save money while saving the planet. We are a Petronas backed venture which has grown considerably over the past 3 years and are now charting the next stage of our growth. SOLS Energy also runs the first Solar Academy in Malaysia that offers technical skills in the solar industry and personal development training programs to local youth.