Back to Careers List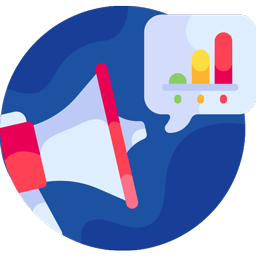 Sales & Marketing Manager
Full-Time
Kuala Lumpur
RM 3,000 – RM 5,000
Salary
About the Role
We are looking for a Sales & Marketing Manager, with experience and technical knowledge in electric vehicles and the EV charging ecosystem. Someone with understanding and passion to solve the EV charging infrastructure in Malaysia, providing customers with the right products and solutions, a communicative, open-minded and team-spirited person, with motivation to join the growing business, position ChargeSingh brand, market it and close deals.
Job Description
Content & Branding
Ensure the ChargeSingh branding and tone is accurately displayed across all online assets;
Content review and approval for outgoing communication materials through social media, newsletter publications and inter-departmental collateral requests, among others;
Ensure that content contributes towards the organisation's larger objectives.
Partnerships
Liaise with external partners to build and maintain a good working relationship;
Explore new opportunities that are relevant and have the potential to contribute towards organisational growth.
Digital Marketing
Includes Facebook Ads, Google Ads, Google Analytics, Search Engine Optimization (SEO) and Social Media, among others;
Create new ad campaigns to meet organizational objectives;
Continuously optimize the performance of existing ad campaigns;
Ensure that the Google Ad Grants account compliance requirements are fulfilled;
Monitor performance of online platforms (bookings, schedulings, leads, etc) and make recommendations to the content team;
Monitor performance of advertising campaigns and feedback best-performing assets with the Marcomms team (copy/graphics/video etc);
Oversee all social media channels and ensuring online community is engaged with the brand;
Monthly report to determine ROI of digital campaigns;
Utilise digital marketing best practices and keep up-to-date with the latest trends/insights/technology.
Media
Ideate angles for media stories with use of organisation-owned data;
Prepare press releases and media galleries;
Disseminate press release to media outlets & follow-up until publication;
Update the media contact database and engage relevant outlets when required.
Online Platform
Monitor overall performance of online learning platform (bookings, classes etc);
Ensure the platform's UX is upheld by checking for broken links, slow page load speeds or busy visual display of information with web developer;
Review class details at random to ensure there are no errors;
Community engagement with users who have experienced difficulties on the platform;
Ensure timely upload of new class content by the publishing team.
Job Requirements
Minimum Bachelor's Degree in marketing, communications, public relations, or similar;
Facebook Ads, Google Ads, Hubspot & Google Analytics qualifications are not necessary, but an advantage
3-5 years experience in marketing or sales.
Experience in management may be advantageous.
Understanding and knowledge of sales and marketing.
Strong analytical, organisational, and creative thinking skills.
Excellent communication, interpersonal, and customer service skills.
Knowledge of data analysis and report writing.
The ability to understand and follow company policies and procedures.
The ability to work under pressure.
Must have the ability to report to work on a regular and punctual basis, despite working a flexible schedule;
Working knowledge and implementation of Google Suites, computers and current communication technology as work tools.
Strong proficiency in English essential (oral and written);
What's in it for me?
Competitive remuneration package.
Working in an agile driven environment with individuals from all walks of life
Being a part of a #madetoimpact organization and knowing that every aspect of work you do helps to support the B40 communities across Malaysia.
About our Company
SOLS Energy is a #madetoimpact organization. We believe in creating a sustainable future with the power of the sun at our backs. We are a leading solar energy provider in Malaysia on a mission to equip homes with the latest in solar technology helping people save money while saving the planet. We are a Petronas backed venture which has grown considerably over the past 3 years and are now charting the next stage of our growth. SOLS Energy also runs the first Solar Academy in Malaysia that offers technical skills in the solar industry and personal development training programs to local youth.