Back to Careers List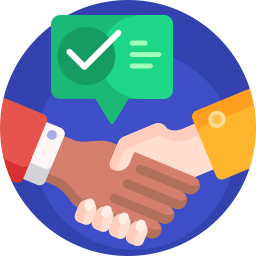 Sales Associate
Full-Time
Kuala Lumpur
RM 3,000 - RM 3,500
Salary
About the Role
The Sales Associate role is a front-liner of our mission. As a Sales Associate, you will be driving growth in market share, achieving sales targets, and growing your customer network.
Job Description
Build sales pipeline by prospecting, qualifying, negotiating and closing deals.
Be an advocate for customers, always by bringing your insights and knowledge to improve our offerings.
Ensure optimal client engagement by proposing SOLS Energy's value differentiator.
Tracks sales metrics across the sales pipeline.
Job Requirements
2 years sales experience.
Successful track record growing sales portfolio, consistently meeting or exceeding sales targets.
Comfortable selling technical solutions.
Background in Solar is a bonus.
Able to break down technical information to convey value propositions regarding residential solar.
Creative and adaptable in a fast paced environment.
Able to advocate internally on behalf of users.
A Bachelor's degree in any field.
What's in it for me?
Competitive remuneration package including attractive commission scheme.
Working in an agile driven environment with individuals from all walks of life
Being a part of a #madetoimpact organization and knowing that every aspect of work you do helps to support the B40 communities across Malaysia.
Career progress potential in an ever evolving hyper-growth startup.
About our Company
SOLS Energy is a #madetoimpact organization. We believe in creating a sustainable future with the power of the sun at our backs. We are a leading solar energy provider in Malaysia on a mission to equip homes with the latest in solar technology helping people save money while saving the planet. We are a Petronas backed venture which has grown considerably over the past 3 years and are now charting the next stage of our growth. SOLS Energy also runs the first Solar Academy in Malaysia that offers technical skills in the solar industry and personal development training programs to local youth.