Back to Careers List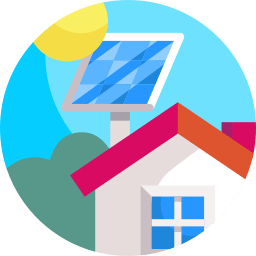 About the Role
The Roofer is a front-end support of our mission. As a roofer, you will be responsible for clients' roof assessment and repair recommendations based on the requirements of the solar PV installations.
We are looking for an experienced and certified roofer to provide our clients the best service for their roofing necessity. As a successful roofer, you should have the knowledge and experience in handling a wide range of materials for different roofing styles and ability to utilize various hand tools. You will also be required to construct and repair damaged roofs using necessary materials. Furthermore, you need to be able to communicate with clients in ensuring their roofing safety and fulfilling their roofing needs.
Job Description
Inspect roofing issues and provide comprehensive & detailed reports of the roof conditions.
Establish the best solution and repair methods according to the solar PV installation layouts.
Install, repair and maintain roofs using various tools and material.
Clear out debris in preparation for roofing repairs.
Repair or replace any damaged roofing materials to ensure safety of customers.
Estimate the cost of roofing repairs.
Keep track and determine the necessary roofing materials and tools needed for roofing repairs.
Adhere to the safety precautions and rules throughout the roofing repairs
Ensure the roofing repairs is successfully delivered within the timeline
Job Requirements
Knowledge in roofing procedures, materials and tools.
At least 1-2 year(s) working experience in the roofing or related field is required for this position.
Good physical strength,stamina and balance.
Good carpentry and machinery skills
Ability to work at heights for long hours.
What's in it for me?
Competitive remuneration package.
Working in an agile driven environment with individuals from all walks of life
Being a part of a #madetoimpact organization and knowing that every aspect of work you do helps to support the B40 communities across Malaysia.
Career growth potential in an ever evolving startup.
About our Company
SOLS Energy is a #madetoimpact organization. We believe in creating a sustainable future with the power of the sun at our backs. We are a leading solar energy provider in Malaysia on a mission to equip homes with the latest in solar technology helping people save money while saving the planet. We are a Petronas backed venture which has grown considerably over the past 3 years and are now charting the next stage of our growth. SOLS Energy also runs the first Solar Academy in Malaysia that offers technical skills in the solar industry and personal development training programs to local youth.