Back to Careers List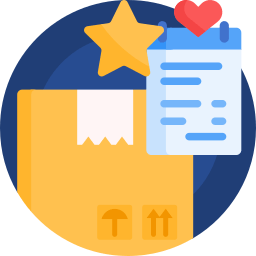 Product Marketing Manager
About the Role
As a Product Marketing Manager, you will lead efforts across teams to guide products from conception to launch by connecting business, technology, and user experience. You will work closely with stakeholders in Sales, Marketing, Operations, Strategy, Procurement and Technical teams to define internal roadmaps to bring sustainable solutions to every home. You will be driving outcomes by taking full ownership of the entire product cycle.
To be successful in this role, you should be able to break down complex problems into steps that drive product marketing. You will identify customer needs and the larger business objectives that a product or feature will fulfill, articulate what success looks like for a product, and rally a team to turn that vision into reality. You are able to turn data into actionable insights. You will need to be able to influence without authority and communicate clearly. You love delighting customers.
Job Description
Conceptualize new products and create product roadmaps by collaborating with relevant stakeholders and come up with ideas for new products.
Defining the vision for a product and aligning stakeholders around that vision.
Understand different markets, competitors and identify potential opportunities, and develop an in-depth product strategy to meet those needs.
Analyze, position, package, promote, and tailor our solutions to our users.
Prioritize features and capabilities, taking into account short-term needs vs long-term strategic goals, and communicate effectively rationale for those priorities.
Drive internal and external processes for product roll outs.
Develop and execute go-to-market strategies.
Gather feedback and data to improve our products.
Drive conversion of potential customers into sales.
Job Requirements
4 years in product marketing, with a proven track record of cross-functional collaboration to launch products.
Excellent verbal and written communication skills.
Good with crunching numbers.
Technical knowledge of green technologies.
Experience managing day-to-day technical and design direction.
Knowledge of multiple functional areas such as Product Management, Engineering, UX/UI, Sales, Customer Support, Finance or Marketing.
Experience with financial modelling and pricing technology products.
Creative and adaptable in a fast-paced environment.
Able to advocate internally on behalf of users.
Experienced in Telco or Technology product launch is an added advantage.
Bachelor's degree or equivalent practical experience.
What's in it for me?
Career progress potential in an ever-evolving hyper-growth startup.
Working in an agile-driven environment with individuals from all walks of life.
Being a part of a #madetoimpact organization and knowing that every aspect of work you do helps to support the B40 communities across Malaysia.
About our Company
SOLS Energy is a #madetoimpact organization. We believe in creating a sustainable future with the power of the sun at our backs. We are a leading solar energy provider in Malaysia on a mission to equip homes with the latest in solar technology helping people save money while saving the planet. We are a Petronas backed venture which has grown considerably over the past 3 years and are now charting the next stage of our growth. SOLS Energy also runs the first Solar Academy in Malaysia that offers technical skills in the solar industry and personal development training programs to local youth.