Back to Careers List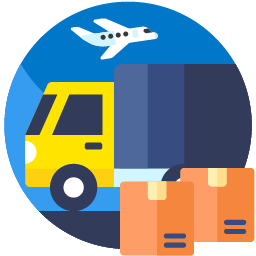 Procurement & Logistics Executive
About the Role
The Procurement Executive will help ensure that we get the best solar-related consumables products as well as marketing materials at the lowest prices with on-time delivery - locally and internationally, ensure the warehouse, including all equipment and goods, is well organised and safely stored and secured, as well as the inventory management is well kept and updated at all times. The job also includes dealing with coordinating the logistical arrangements of stock movement between locations & the preparation of goods and the coordination of logistic arrangements for the solar installations to our clients.
Job Description
Procurement
Planning and implementing overall procurement prospects, managing procurement schedules and oversees the procurement department activities.
Participate in sourcing through price negotiation, supplier selection and evaluation to deliver quality standards and on time delivery.
Coordinate logistics operation, including customs clearances, deliveries to warehouse and sites, receiving, processing of orders and invoicing in a timely manner.
Build and maintain mutually beneficial relationships with suppliers.
Work closely with suppliers on long term cost reduction programs, pricing, payment terms.
Assist in daily purchasing operation, price negotiation, sourcing, issue purchase orders & delivery orders.
Assist with ad-hoc duties as required.
Logistics and Operations
Prepare and pack equipment and goods for scheduled installations at the warehouse.
Maintaining inventory of warehouse items.
Organize and upkeep of the warehouse.
Coordinate with suppliers and internal departments to ensure timely delivery of products to site and meet the project schedule.
Choose the right mode of transport vehicles and other timely delivery of goods to be shipped.
Coordinate and arrange vehicles to transport equipment from warehouse to site.
Knowledge and work experience of shipping arrangement and documents.
Track product delivery and logistics information to ensure on-time arrival.
Assist with ad-hoc duties as required.
Job Requirements
Minimum Bachelor's Degree in Degree in accounting, business management or a similar field.
1-2 years of experience with procurement & logistics or in a similar position.
Experience in construction, engineering, or similar fields.
Existing relationships with local and international suppliers.
Familiar with customs clearance processes and documentation.
Proficient in English & Mandarin & Bahasa Malaysia.
Preferred Woman below of 35 years of age
Must have the ability to report remotely to work on a regular and punctual basis, despite working in flexible schedule;
Must possess own transport;
Strong communication and negotiation skills;
Attention to detail and organization;
Good analytical and strategic thinking skills;
Ability to multitask effectively, managing multiple projects to meet deadlines and priorities;
Ability to manage third-party suppliers, partners, and vendors.
What's in it for me?
Career progress potential in an ever evolving hyper-growth startup.
Working in an agile-driven environment with individuals from all walks of life.
Being a part of a #madetoimpact organization and knowing that every aspect of work you do helps to support the B40 communities across Malaysia.
About our Company
SOLS Energy is a #madetoimpact organization. We believe in creating a sustainable future with the power of the sun at our backs. We are a leading solar energy provider in Malaysia on a mission to equip homes with the latest in solar technology helping people save money while saving the planet. We are a Petronas backed venture which has grown considerably over the past 3 years and are now charting the next stage of our growth. SOLS Energy also runs the first Solar Academy in Malaysia that offers technical skills in the solar industry and personal development training programs to local youth.