Back to Careers List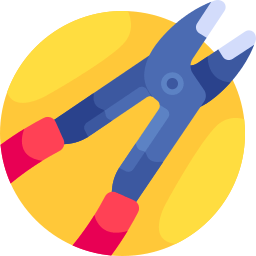 Pendawai / Wireman (PW4)
Full-Time
Kuala Lumpur
RM 2,000 - RM 3,000
Salary
About the Role
SOLS Energy adalah Syarikat yang mereka-bentuk, mengedar, memasang serta menyelenggara sistem Tenaga Suria (Solar Energy) di Malaysia & Asia Tenggara. SOLS Energy menerapkan sifat bertanggugjawab kepada alam sekitar dan sosial untuk menyumbang semula kepada masyarakat yang kurang diberi perhatian dengan memberi semula pembelajaran secara percuma dan sumber tenaga bersih.
Lead an installation team and handle all wiring tasks on site for solar PV system installations.
Job Description
Apakah tanggungjawab jawatan yang paling kritikal?
Urus projek pemasangan PV solar dari awal hingga akhir dan pastikan panel berfungsi berkualiti tinggi dengan kerja kemasan yang sangat baik.
Memastikan semua kerja dijalankan mengikut piawaian tertentu, kod bangunan, garis panduan dan peraturan.
Pastikan semua kerja pemasangan memenuhi piawaian kesihatan dan keselamatan serta membetulkan dan mengingatkan ahli pasukan jika piawaian tidak dipatuhi.
Menjalankan lawatan tapak untuk menganalisis keperluan tapak atau status projek dan membuat laporan lawatan tapak.
Bekerjasama dan berhubung dengan profesional pembinaan dan pemasang untuk memastikan penyelarasan yang baik untuk memenuhi tarikh akhir.
Menyusun spesifikasi projek.
What are the position's most critical responsibilities?
Manage solar PV installation projects from start to finish and ensure high quality, functioning panels with excellent finishing work.
Ensure all works are carried out to specific standards, building codes, guidelines and regulations.
Ensure all installation works meet health and safety standards and to correct and remind team members if standards are not followed.
Conduct site visits to analyse site requirements or project status and make a site visit report.
Cooperate and liaise with construction professionals and installers to ensure good coordination to meet deadlines.
Compile project specifications.
Keep within budgets and timelines.
Job Requirements
Sijil atau jurusan yang diperlukan?
Memiliki Sijil Pendawai PW4 dan Sijil Chargeman A4
Minimum Diploma Kejuruteraan Elektrik & Elektronik atau setaraf
Pengalaman di utamakan dalam penyeliaan tapak / pengurusan projek
Mempunyai lesen memandu
Apakah kemahiran dan tahun pengalaman yang diperlukan?
Pengetahuan dalam Arus Ulang-alik (AC: Alternating Current) & Arus Terus (DC: Direct Current)
Pengetahuan tentang sistem elektrik
Minat yang mendalam untuk kerja elektrik, kejuruteraan, dan/atau tenaga yang boleh diperbaharui
Motivasi yang tinggi untuk memastikan kerja pemasangan dan tugas teknikal dilakukan dengan baik
Kesedaran dan kewaspadaan yang tinggi terhadap standard kesihatan dan keselamatan
Kemahiran dalam Bahasa Malaysia dan/atau Bahasa Inggeris
Ahli pasukan yang boleh bekerjasama dengan baik
Keupayaan untuk mewujudkan dan mengekalkan hubungan kerja yang kooperatif dan berkesan dengan orang lain
Keupayaan untuk bekerja sendiri dan bekerja secara berpasukan
Memahami nilai, prinsip dan objektif SOLS Energy serta menunjukkan keupayaan untuk mempraktikkannya di tempat kerja.
What certifications/major is required for the position?
Must have a PW4 Wireman certificate and A4 Chargeman certificate.
Minimum Diploma in Electrical & Electronic Engineering or equivalent.
Preferred experience in site supervision / project management
Driving License D
What skills and years of experience are required?
Knowledge of AC & DC
Knowledge of electrical systems.
Passion for electrical works, engineering, and/or renewable energy;
Strong drive to ensure installations and technical duties are performed with high precision;
High awareness and alertness on health and safety standards;
Proficiency in Bahasa Malaysia and/or English;
Excellent team player;
Ability to establish and maintain a cooperative and effective working relationship with others;
Ability to work independently, as well as part of a multidisciplinary team;
Understanding of SOLS Energy values, principles and objectives and demonstrated ability to put them into practice in the workplace.
What's in it for me?
Job Advancement - An opportunity for growth; personally and professionally.
Create Real Impact - Know that the work you do changes lives every single day.
Work in the New Normal - Use technology to increase work productivity and effectiveness.
About our Company
SOLS Energy is a #madetoimpact organization. We believe in creating a sustainable future with the power of the sun at our backs. We are a leading solar energy provider in Malaysia on a mission to equip homes with the latest in solar technology helping people save money while saving the planet. We are a Petronas backed venture which has grown considerably over the past 3 years and are now charting the next stage of our growth. SOLS Energy also runs the first Solar Academy in Malaysia that offers technical skills in the solar industry and personal development training programs to local youth.