Back to Careers List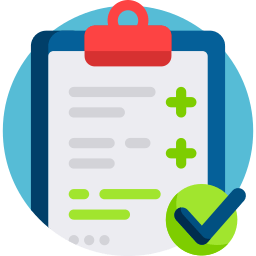 Operations & Logistics Intern
About the Role
Assisting the Operations Team of SOLS Energy in preparing and compiling applications, following up with the clients, obtaining necessary licenses, logistics coordination, inventory management and more.
Job Description
Primary role:
Assist in reviewing, collecting, and organizing documents for NEM Application;
Assist in processing the NEM Application to SEDA, TNB and relevant parties;
Assist in processing the meter change date;
Assist in liaising with regulators from TNB, SEDA and MIDA;
Assist in liaising with clients regarding NEM application;
Schedule building maintenance visit and cleaning work;
Maintain the cleanliness of the pantry and load it with refreshments.
Secondary role:
Provide support in follow up with clients;
Provide support in handling client's complaints
Provide support in preparing client's documents;
Update and response using Hubspot, Trello and Slack.
Job Requirements
Minimum Diploma or Bachelor's Degree in Logistics; Business Administration; Communications or equivalent;
Able to commit for a minimum period of 3 months internship;
Must have the ability to report to work on a regular and punctual basis
Working knowledge and implementation of Google Suites, computers and current communication technology as work tools;
Good proficiency in English and Bahasa Malaysia (oral and written);
Excellent people and community skill;
Ability to establish and maintain cooperative and effective working relationship with others;
Understanding of SOLS Energy values, principles and objectives and demonstrated ability to put them into practice in the workplace;
Proven ability in the areas of organization skills, conflict resolution, advocacy and group facilitation;
Ability to work independently, as well as part of a multidisciplinary team;
Has good time management skills, patient and polite.
What's in it for me?
Internship Allowance (yes we pay our interns!)
On-job training for position-related tasks.
Letter or recommendation upon excellent performance.
Mentorship by industry professionals
Working in an agile-driven environment with individuals from all walks of life.
About our Company
SOLS Energy is a #madetoimpact organization. We believe in creating a sustainable future with the power of the sun at our backs. We are a leading solar energy provider in Malaysia on a mission to equip homes with the latest in solar technology helping people save money while saving the planet. We are a Petronas backed venture which has grown considerably over the past 3 years and are now charting the next stage of our growth. SOLS Energy also runs the first Solar Academy in Malaysia that offers technical skills in the solar industry and personal development training programs to local youth.