Back to Careers List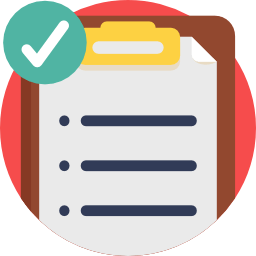 Operations & Admin Executive
Full-Time
Kuala Lumpur
RM 1,800 - RM 2,500
Salary
About the Role
At SOLS Energy, we are always looking to strengthen our organisation by adding the best available talent to our staff. We're seeking an Operations and admin Executive to help us verify and process client documentation, submit applications and compile documents to secure NEM quota for our residential and commercial clients.
Our ideal candidate will have excellent communication and organisational skills and 1-2 years of experience in operations and administrative work. This role requires a candidate with good interpersonal skills as you'll often be communicating with internal staff and external parties, such as TNB, SEDA, MIDA and ST.
Job Description
Objectives of the Role
Ensure the documents collected by the sales team are verified and meet the requirement of the authority agencies (TNB, SEDA, MIDA and ST);
Secure the NEM quota by submitting an application via an online portal (eNEM);
Compile the hard copy documentation using a structured file management system;
Implement a structured file management system to ensure sustainability and systematic information arrangement;
Execute various operational tasks based on the operational needs of the company.
Key Responsibilities and Accountabilities
Verify documentation and process application via submission portal for NEM Application to SEDA, TNB and relevant parties;
Responsible for renewal and registration of licenses of SOLS Energy;
Compile and manage internal document filing;
Ensure application processes are being executed in line with the company and regulatory requirements;
Assist with the office management - pantry stock up, cleaning schedule and stationery purchase, access cards, office utilities and general errand works
Assist the department with any other Operations-related tasks.
Job Requirements
Diploma or Bachelor's Degree in Business Administration, Operations Management, or equivalent.
1-2 years of experience as an Operations & Admin Executive, or similar.
Fresh graduates are welcome to apply (training will be provided)
Ability to work autonomously and in a team with limited direct supervision and effective task management.
Ability to communicate issues clearly and concisely to the management team.
Continued professional development to stay current with changing technology.
Eye for detail and identifying problems.
Excellent interpersonal and communication skills.
Good time management and excellent problem-solving skills.
Working knowledge of Google Suite or similar office software as work tools.
Strong proficiency in (oral and written) English and Bahasa Malaysia is essential.
Familiarity in dealing with government agencies is an advantage.
Affinity with the mission and values of SOLS Energy.
What's in it for me?
Competitive remuneration package.
Working in an agile-driven environment with individuals from all walks of life
Being a part of a #madetoimpact organization and knowing that every aspect of work you do helps to support the B40 communities across Malaysia.
Career growth potential in an ever-evolving startup.
Be part of the strategic decision-making process in guiding this startup to unlock the next level of growth.
About our Company
SOLS Energy is a #madetoimpact organization. We believe in creating a sustainable future with the power of the sun at our backs. We are a leading solar energy provider in Malaysia on a mission to equip homes with the latest in solar technology helping people save money while saving the planet. We are a Petronas backed venture which has grown considerably over the past 3 years and are now charting the next stage of our growth. SOLS Energy also runs the first Solar Academy in Malaysia that offers technical skills in the solar industry and personal development training programs to local youth.