Back to Careers List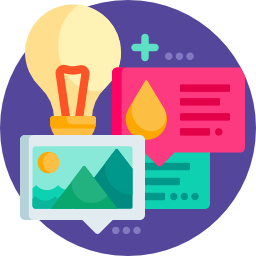 Marketing Creative Executive
About the Role
As a Marketing Creatives Executive you will be responsible for digital creatives such as graphic designing, digital video curation, creative content creation in supporting our goals for renewable energy (Solar) campaigns driven by the marketing team.
Job Description
Create awareness of and develop the brand you're marketing.
Communicate with target audiences and build and develop customer relationships.
Help with marketing plans, advertising, direct marketing and campaigns.
Source advertising opportunities and place adverts in the press or on the radio.
Work closely with in-house or external creative agencies to design marketing materials such as brochures and adverts.
Write and proofread marketing copy for both online and print campaigns.
Produce creative content, including videos and blog posts.
Run social media channels.
Job Requirements
Diploma / Bachelor Degree in, Advertising Media Art / Design / Creative Multimedia, Mass Communication or equivalent field.
Proven experience with social media and web analytics tools.
Working knowledge and implementation of Google Suites, computers and current communication technology as work tools.
Must have the ability to report remotely to work on a regular and punctual basis
Strong proficiency in English essential (oral and written).
Excellent people and community skills.
Ability to work independently, as well as part of a multidisciplinary team.
What's in it for me?
Competitive remuneration package.
Working in an agile driven environment with individuals from all walks of life
Being a part of a #madetoimpact organization and knowing that every aspect of work you do helps to support the B40 communities across Malaysia.
About our Company
SOLS Energy is a #madetoimpact organization. We believe in creating a sustainable future with the power of the sun at our backs. We are a leading solar energy provider in Malaysia on a mission to equip homes with the latest in solar technology helping people save money while saving the planet. We are a Petronas backed venture which has grown considerably over the past 3 years and are now charting the next stage of our growth. SOLS Energy also runs the first Solar Academy in Malaysia that offers technical skills in the solar industry and personal development training programs to local youth.