Back to Careers List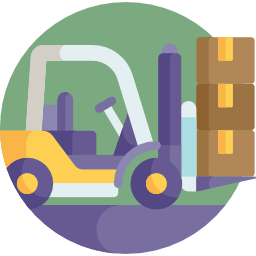 Logistics Executive: Mechanic
About the Role
The Logistics Mechanic Executive will be responsible for carrying out routine equipment maintenance tasks and repairs.
Job Description
Inspect and repair mechanical and electrical equipment while ensuring that all quality and safety requirements are met.
Ensure that all tools and equipment are properly maintained.
Oversee all logistics department operations in a way that ensures efficiency and meets customer needs.
Develop a plan to optimize fuel efficiency while maintaining compliance with safety regulations.
Maintain a fleet of vehicles that are up to date with safety equipment.
Maintain accurate records of fuel usage and driver behavior.
Review vehicle maintenance procedures to ensure compliance with safety regulations.
Job Requirements
Experience working as a Mechanic.
Proficient in Bahasa Malaysia & English.
Must have the ability to report remotely to work on a regular and punctual basis, despite working in a flexible schedule.
Must possess own transport.
Strong communication and negotiation skills.
Attention to detail and organization.
Good analytical and strategic thinking skills.
Ability to multitask effectively, managing multiple projects to meet deadlines and priorities.
Ability to manage third-party suppliers, partners, and vendors.
What's in it for me?
Competitive remuneration package.
Working in an agile driven environment with individuals from all walks of life
Being a part of a #madetoimpact organization and knowing that every aspect of work you do helps to support the B40 communities across Malaysia.
About our Company
SOLS Energy is a #madetoimpact organization. We believe in creating a sustainable future with the power of the sun at our backs. We are a leading solar energy provider in Malaysia on a mission to equip homes with the latest in solar technology helping people save money while saving the planet. We are a Petronas backed venture which has grown considerably over the past 3 years and are now charting the next stage of our growth. SOLS Energy also runs the first Solar Academy in Malaysia that offers technical skills in the solar industry and personal development training programs to local youth.