Back to Careers List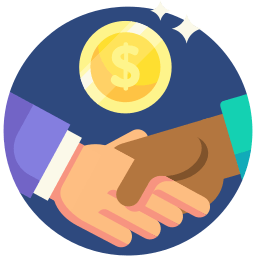 Investor Relations Manager
Full-Time
Kuala Lumpur
RM 8,000 - RM 10,000
Salary
About the Role
The Investor Relations Manager role is a back-end support of our mission. As an Investor Relations Manager you will be responsible for identifying and building relationships with relevant investors and supporting the company's efforts in increasing shareholder value.
Job Description
Fostering partnerships with institutional investors and private wealth networks to support the expansion of the company's assets under management.
Develop a robust investor relations strategy and framework.
Analyze and present financial trends, competitor behavior, shareholder issues, and anything else that could impact the business.
Making sure that the current partners/investors are highly satisfied with our services through effectively working with our team and suppliers (investor reporting, access to information etc).
Assist in preparing the company's annual report.
Participate in our programs for startups and investors as host and speaker in startup investing topics.
Organize investor meetings, events and other engaging activities for the community.
Identify/track significant themes and subjects for investor discussions; develop and maintain a solid understanding of business drivers and KPIs; and educate our team and executives of new trends.
Job Requirements
5 years of professional experience in a fast-paced capital formation role, with a strong preference for candidates who have a track record of success in raising meaningful capital.
Deep knowledge and understanding of the capital markets.
Thorough understanding of key metrics for companies in the industry.
Intimately familiar with financial modeling techniques and valuation methods used by analysts and investors.
Has excellent written and verbal communication skills.
Ability to draft engaging and impactful messages for inspiring employees and investors.
A professional who is also entrepreneurial, and has a client-minded focus.
The ability to carefully manage relationships outside the company in the equity research and investor community.
What's in it for me?
Competitive remuneration package.
Working in an agile driven environment with individuals from all walks of life
Being a part of a #madetoimpact organization and knowing that every aspect of work you do helps to support the B40 communities across Malaysia.
Career growth potential in an ever evolving startup.
Be part of the strategic decision making process in guiding this startup to unlock the next level of growth.
About our Company
SOLS Energy is a #madetoimpact organization. We believe in creating a sustainable future with the power of the sun at our backs. We are a leading solar energy provider in Malaysia on a mission to equip homes with the latest in solar technology helping people save money while saving the planet. We are a Petronas backed venture which has grown considerably over the past 3 years and are now charting the next stage of our growth. SOLS Energy also runs the first Solar Academy in Malaysia that offers technical skills in the solar industry and personal development training programs to local youth.