Back to Careers List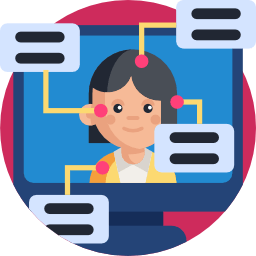 Human Resources (HR) Generalist
Full-Time
Kuala Lumpur
RM 3,500 - RM 4,500
Salary
About the Role
The Human Resources Generalist will provide administrative support and work closely with senior management to improve all HR functions.
Job Description
Respond to employee inquiries regarding HR policies, employee benefits, and other HR matters in a timely manner.
Conduct new hire orientations and assist in all onboarding processes, including mandatory corporate trainings.
Understand business goals and needs and connect teams to the right individuals, business strategies, HR strategies, practices and solutions.
Provide guidance on complex employee relations matters, including but not limited to; corrective action, coaching, feedback and performance management.
Support the Talent Acquisition team in identifying current talent pipeline for critical positions and help build, lead and grow high-performing teams.
Collaborate with Senior Management to contribute to the design and delivery of innovative people programs to improve and enhance the employee experience.
Manage any performance issues across the business by developing and implementing performance improvement plans when required and providing guidance to management.
Support the Senior Human Resources Team on organizational design and implementation strategies for the defined client groups.
Establish and manage strong relationships and engagement with staff at all levels.
Complete special projects and perform other related duties as assigned or needed.
Job Requirements
University degree or Masters in HRM, Business Administration, Commerce, Psychology or related field.
At least 3-5 years of HR generalist or HRBP
A solid understanding of applicable Malaysian Employment and Human Rights legislation.
Exceptional oral and written communication skills.
Strong business acumen, critical thinking, and problem-solving skills.
Professional with strong discretion and confidentiality practices.
What's in it for me?
Competitive remuneration package.
Working in an agile-driven environment with individuals from all walks of life
Being a part of a #madetoimpact organization and knowing that every aspect of work you do helps to support the B40 communities across Malaysia.
Career growth potential in an ever-evolving startup.
Be part of the strategic decision-making process in guiding this startup to unlock the next level of growth.
About our Company
SOLS Energy is a #madetoimpact organization. We believe in creating a sustainable future with the power of the sun at our backs. We are a leading solar energy provider in Malaysia on a mission to equip homes with the latest in solar technology helping people save money while saving the planet. We are a Petronas backed venture which has grown considerably over the past 3 years and are now charting the next stage of our growth. SOLS Energy also runs the first Solar Academy in Malaysia that offers technical skills in the solar industry and personal development training programs to local youth.