Back to Careers List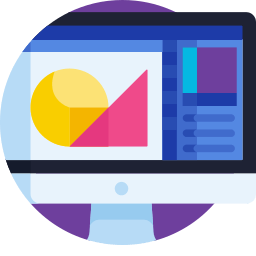 About the Role
This position demands creative flair, up-to-date knowledge of industry software and a professional approach to time, costs and deadlines. You would be working with one of Malaysia's most expansive humanitarian organisations, with a variety of projects under its belt. You will be part of a multicultural and dynamic team and assist with design-related projects.
Job Description
Primary role:
Initiate and oversee design projects, from conception to delivery;
Design original pieces, including illustrations and infographics;
Preparing final layout by marking and pasting up finished copy and art;
Ensuring visual storytelling and branding is consistent for internal and external communications.
Liaise with marketing and communications teams to ensure deadlines are met
Secondary role:
Illustrating concept by designing rough layout of art and copy;
Proactively come up with marketing-related initiatives;
Preparing finished copy and art by operating typesetting, printing, and similar equipment; purchasing from vendors;
Job Requirements
Minimum Bachelor's Degree in Graphic Design / Multimedia / Mass Communications or similar programmes
Minimum of 1 year working experience in graphic design/media/marketing industries;
Knowledge of graphic design best-practices;
Able to commit to a minimum of 3 months;
High English proficiency (written and verbal);
Great attention to visual details;
Good knowledge of Adobe software (Photoshop, Illustrator, InDesign and Fireworks).
What's in it for me?
On-job training and mentorship from industry professionals.
Letter of Recommendation, upon excellent performance.
Working in an agile driven environment with individuals from all walks of life
Being a part of a #madetoimpact organization and knowing that every aspect of work you do helps to support the B40 communities across Malaysia.
About our Company
SOLS Energy is a #madetoimpact organization. We believe in creating a sustainable future with the power of the sun at our backs. We are a leading solar energy provider in Malaysia on a mission to equip homes with the latest in solar technology helping people save money while saving the planet. We are a Petronas backed venture which has grown considerably over the past 3 years and are now charting the next stage of our growth. SOLS Energy also runs the first Solar Academy in Malaysia that offers technical skills in the solar industry and personal development training programs to local youth.