Back to Careers List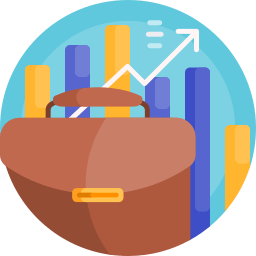 Deputy Chief Financial Officer (CFO)
Full-Time
Kuala Lumpur
RM 7,000 - RM 8,000
Salary
About the Role
The Deputy CFO will assist the CFO in overseeing day-to-day financial operations and maintaining an in-depth understanding of the key drivers of the business.
Job Description
Assist Chief Financial Officer ("CFO") on overseeing day-to-day financial operations and maintaining an in-depth understanding of the key drivers of the business in order to derive clear and succinct analyses of the ongoing business and financial performance of operations.
Assist on the cash management and treasury function, including banking relationships.
Assist on the full spectrum of finance duties, including banking & treasury; accounting & reporting; financial planning & analysis; cash flow management, and assisting in business decision-making
Assist on fund raising exercise and the investors relations management
Implements and maintains accounting system, internal controls and working procedures
Liaison with external auditor, tax agent, bankers and other statutory bodies.
Initiates, directs and co-ordinate the preparation of budgets and forecast.
Ensuring timely and accurate completion and compliance with all relevant statutory reporting to ensure good corporate governance, on a quarterly basis.
Assist to evaluate the organization's financial and business performance and provide analysis and interpretation of the performance as well as input / recommendations to management on an on-going basis.
Provides analysis report to compare the variance of actual performance and budget on a monthly basis.
Ensure an effective management of payable, receivable and cash balance.
Assist to manage the payroll function ensuring efficient systems, process and controls.
Selects, hires, motivates and develops subordinates to ensure optimum effectiveness and efficiency.
Other ad hoc and support work.
Job Requirements
Posses Professional Qualification (eg. ACCA/ CPA/ CIMA/ MIA)
At least with 8 years of accounting/ finance experiences and held senior level finance positions.
Must be meticulous, pro-active ad be able to communicate effectively with all level of employees.
Strong leadership and sense of confidentiality and business ethics.
Must be highly organized, enthusiastic, self-motivated, multi-tasking & work under pressure, detail & dateline oriented professional with good people skill, people manager experience is an advantage
What's in it for me?
Competitive remuneration package.
Working in an agile-driven environment with individuals from all walks of life
Being a part of a #madetoimpact organization and knowing that every aspect of work you do helps to support the B40 communities across Malaysia.
Career growth potential in an ever evolving startup.
Be part of the strategic decision-making process in guiding this startup to unlock the next level of growth.
About our Company
SOLS Energy is a #madetoimpact organization. We believe in creating a sustainable future with the power of the sun at our backs. We are a leading solar energy provider in Malaysia on a mission to equip homes with the latest in solar technology helping people save money while saving the planet. We are a Petronas backed venture which has grown considerably over the past 3 years and are now charting the next stage of our growth. SOLS Energy also runs the first Solar Academy in Malaysia that offers technical skills in the solar industry and personal development training programs to local youth.