Back to Careers List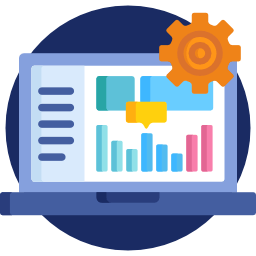 Data Engineer
Full-Time
Kuala Lumpur
RM 4,500 - RM 6,000
Salary
About the Role
As a Data Engineer with the SOLS Group, you will embark on an exciting journey of building an advanced analytics portal that will serve as a central hub for data from various departments, including sales, advertising, and digital marketing.
You will play a crucial role in shaping the company's future by developing the infrastructure necessary for data analysis and informed decision-making. In this role, you will collaborate with multiple departments to extract, transform, and load data using cutting-edge data tools, ensuring that it is presented in a clear and concise manner. This role is ideal if you are passionate about data, innovation, and the power of informed decision-making.
Job Description
Design and construct data systems and databases capable of efficiently storing, consolidating, and retrieving data.
Leverage coding and development skills to optimize queries, implement distributed computing solutions, and create data pipelines for data extraction and transformation.
Collaborate closely with data analysts, business analysts, and project managers to understand their requirements and provide data support.
Develop data transformation algorithms to convert raw data into actionable insights, ensuring data quality and consistency.
Build, test, and maintain database pipeline architectures to facilitate the flow of data across the organization.
Pioneer the creation of new data validation methods and data analysis tools, streamlining data processing and analysis to drive data-driven decision-making.
Job Requirements
Minimum Diploma or Bachelor's Degree in Computer Science / Data Engineering / Information Technology, etc.
Minimum of 1-2 years working experience in Data Engineering.
Proficiency in programming languages such as Python, JavaScript, ReactJS and more.
Strong knowledge of database management systems (e.g., SQL, NoSQL) and data warehousing concepts.
Ability to build data pipelines for data extraction.
Strong skills in optimizing queries, data validation, and data quality assurance.
Effective communication skills to collaborate with cross-functional teams.
What's in it for me?
Competitive remuneration package.
Working in an agile-driven environment with individuals from all walks of life.
Being a part of a #madetoimpact organisation and knowing that every aspect of work you do helps to support the B40 communities across Malaysia.
Career growth potential in an ever-evolving startup.
About our Company
SOLS Energy is a #madetoimpact organization. We believe in creating a sustainable future with the power of the sun at our backs. We are a leading solar energy provider in Malaysia on a mission to equip homes with the latest in solar technology helping people save money while saving the planet. We are a Petronas backed venture which has grown considerably over the past 3 years and are now charting the next stage of our growth. SOLS Energy also runs the first Solar Academy in Malaysia that offers technical skills in the solar industry and personal development training programs to local youth.