Back to Careers List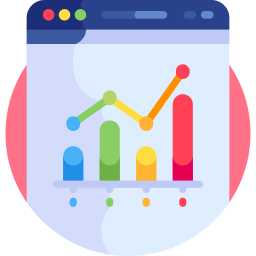 About the Role
The Data Analyst role is to surface data-driven results and insights to drive the direction of the company. As a Data Analyst you will provide operational and financial analysis to frame data driven decisions and implement dashboards and scorecards to track progress and performance. You will be working with cross-functional stakeholders to develop tools and analysis to support decision-making.
The ideal candidate is highly quantitative, driven and curious. You should be passionate about the environment, have an eye for optimization, and have a sales-oriented mentality. You should understand how to use one or more industry analytics and visualisation tools (e.g. Hubspot, Excel, Tableau).
Job Description
Build and maintain live data dashboards that accurately helps various departments answer business questions.
Proactively identify trends in metrics by diving deep into operational details of the business and provide recommendations for improvement.
Develops tools and to automate manual data processes.
Managing and designing the reporting environment, including data sources, security, and metadata.
Supporting the data warehouse in identifying and revising reporting requirements.
Supporting initiatives for data integrity and normalisation.
Assessing tests and implementing new or upgraded software and assisting with strategic decisions on new systems.
Job Requirements
Minimum 1 year experience in data analytics.
Expertise with spreadsheet-based tools like Google Sheets.
Understand how to use one or more industry analytics and visualisation tools (Hubspot, Airtable, Google Looker Studio, SQL, etc).
Demonstrated experience in handling large data sets and relational databases.
Ability to turn data analysis into actionable insights for business improvement.
Excellent written and verbal communication skills.
Intellectually curious in pursuing business optimisation.
Excellent people and project management skills.
Ability to establish and maintain cooperative and effective working relationships.
Experience in building dashboards related to sales and operations (including journey geolocation data) is a plus.
What's in it for me?
On-job training for position-related tasks.
Letter or recommendation upon excellent performance.
Mentorship by industry professionals
Working in an agile-driven environment with individuals from all walks of life.
About our Company
SOLS Energy is a #madetoimpact organization. We believe in creating a sustainable future with the power of the sun at our backs. We are a leading solar energy provider in Malaysia on a mission to equip homes with the latest in solar technology helping people save money while saving the planet. We are a Petronas backed venture which has grown considerably over the past 3 years and are now charting the next stage of our growth. SOLS Energy also runs the first Solar Academy in Malaysia that offers technical skills in the solar industry and personal development training programs to local youth.